Mr. Mark Shorrock, our Chief Executive Officer has some thoughts on the key to energy security.
A quarter of energy insecurity
Starting from February 2022, the oil price soared due to eventualities such as the Russian crisis, and the attack on Saudi facilities. On March the 17th, the oil price increased by over 100 USD per barrel. The rising oil price led to higher CPI and the risk of inflation. Countries dependent heavily on imported oil have become fragile during such an event.
To tackle the oil issues, governments around the world have been taking short-term measures such as switching to other suppliers, applying price ceilings to control energy demand, etc. However, the oil price affection on the global economy is not something that happens for the first time. Governments need a longer strategic vision for greater energy security.
The global rising oil price severely affects Vietnam's Economy
According to EVN, by the end of 2020, oil made up for 2.2% while imported energy made up for 0.8% of our energy mix. Vietnam is not an exception when it comes to the rising oil affection.
The global rising oil price affected the price of retail gasoline. This pushes up the cost of imported and domestic raw materials, causing the production cost to rise.
Having just slightly recovered from Covid-19, the rising petrol price is generating inflationary pressure and posing challenges to the Vietnam economy.
To control the inflation rate, Vietnam is reducing environmental protection taxes on gasoline products, starting from April the 1st. However, similar to many governments' measures, these are short-term and temporary solutions.
As someone who works in the renewable industry for over 10 years, witnessing how the global economy is affected by the rising oil price, our Chief Executive Officer has some thoughts on the key to energy security.
Shire Oak International has talked a lot about our vision to accelerate the transition to renewable energy and stop coal power plants newly built. But it is obvious that Vietnam also depends on imported oil and is affected by the global oil price. Countries depending upon imported energy become fragile when events like these happen. What is the key to energy security?
The key to energy security in Vietnam is diverse sources of homegrown energy. Vietnam is so blessed with lots of offshore and onshore wind, lots of sun throughout the country, and amazing hydro resources already built. The resources are very constant.
In 2022, Vietnam has relatively cheap solar and wind energy in terms of equipment price. Besides, the economy is resilient.
With such advantages, Vietnam is still buying coal from Indonesia and importing power from China. I think there are several ways we can stop that.
What we can do now to stop energy dependence is to increase the size of solar and wind in the energy mix and use hydro energy for balancing the energy demand. The ideal energy system for Vietnam will include a base load of offshore wind farms. And then we can build up more solar, and wind energy, and use the hydro energy to top off at the end. If you need a further top-up, that can be your imported power.
We need hydropower to balance the energy demand because the sun is out at the end of the day, leading to a lack of power at night. Take industrial estate, for example, normally, the factories are closed around 5:30 pm while the sun is out till 4:30 pm to 5:30 pm. This means there may be a little gap at the end of the day before the factory shuts down. You have to make up for the lack of solar power with wind power or hydropower.
To make this possible, we need an independent system operator which manages both the load and generation. This will lead to a different kind of system in Vietnam, in which there will be pricing, standby generations, the hydropower as pumped storage, and balancing demand.
According to you, which phase of transitioning to renewable energies are Vietnam experiencing at the moment?
My vision is that in the next decade, Vietnam won't invest in any more gas or coal but solely in renewables. Vietnam will be a pioneer in creating a renewable energy economy.
What can be done to accelerate the transition in your opinion: in terms of policies, investment, etc?
In terms of investment, Vietnam has already been an attractive investment destination for the foreign direct investment companies from Europe, Korea, Taiwan, and Japan asking for 100% renewable energy.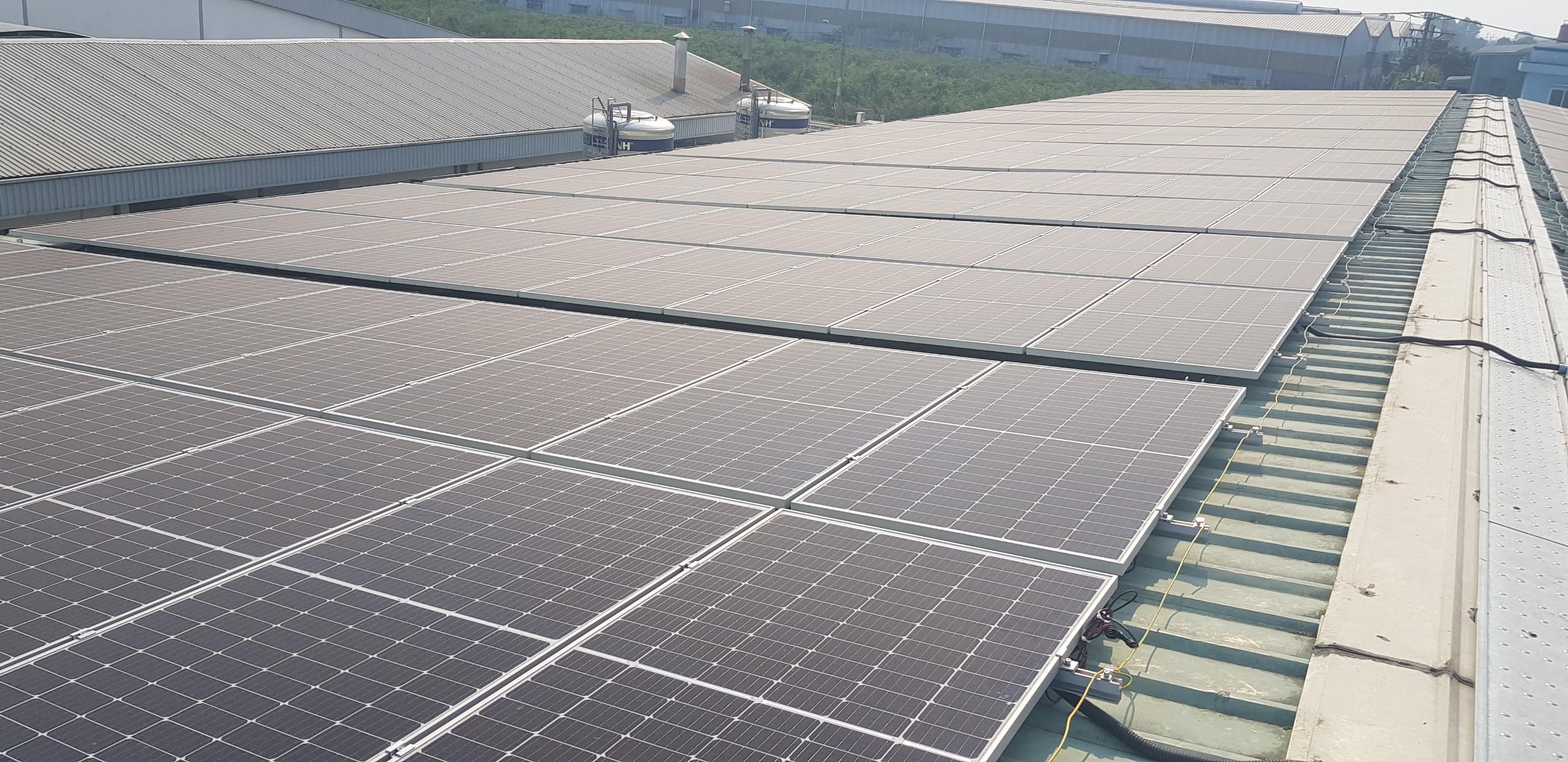 The Vietnam government needs to publish Power Development Plan VIII that heat in line with your Prime Minister's bold statement that you would not build more coal and become a zero-carbon nation by 2050. Vietnam can become a market leader in the deployment of solar and the creation of infrastructures for offshore wind, meeting the market demand for green power.