SHIRE OAK INTERNATIONAL 정보
Shire Oak International은
영국

,

유럽

및

베트남

최고 수준의 에너지 투자 그룹 중 하나입니다
SOI의 CEO Mark Shorrock가 설립한 업체:
Wind Energy Ltd (2002): 스코틀랜드 최고 수준의 독립 풍력발전단지 개발업체. 이 회사는 2006 년에 AES에 의해 인수되며 967MW의 포트폴리오가 진행 중입니다.
Low Carbon 투자팀: Low Carbon Accelerator, 스페인 최초의 태양 에너지 펀드인 Low Carbon Spanish Solar fund 및 옥상 태양광 발전용 Low Carbon Downing Solar VCT (2006~2010) 등을 포함한 초기 단계의 재생에너지 개발시설의 후원자 겸 펀드 관리자
Low Carbon은 (2010)년에 Low Carbon 그룹이 되었으며, 현재 Vitol Energy와 협력하여 용량 700MW 이상의 재생 가능 인프라에 5 억 파운드 이상의 자본을 전개합니다.
Shire Oak Energy (2012): 현재까지 영국에서 가장 큰 태양광 발전단지의 개발자: West Raynham (49.9 MW).
Tidal Lagoon Power (2012): 웨일즈, 스완지만에 위치한 최초의 라군조력발전소 개발.
Shire Oak International (2018): 세계 최고 수준의 개발자 및 금융가로, 재생에너지 솔루션으로의 글로벌 전환 과정을 주도하고 있습니다. 2.1GW 이상의 태양광 발전 용량을 전개할 계획으로 아시아, 특히 베트남에 중점을 둡니다.
허가받은 프로젝트 포트폴리오: 총 금액 USD $ 24.9 억
-> 당사의 핵심 사명은 개발도상국에서 재생에너지 사용으로의 전환을 추진하기 위해 재생에너지 솔루션을 개발 및 확산함에 있어 글로벌 지도자가 되는 것입니다.
풍력 에너지 - 967 MW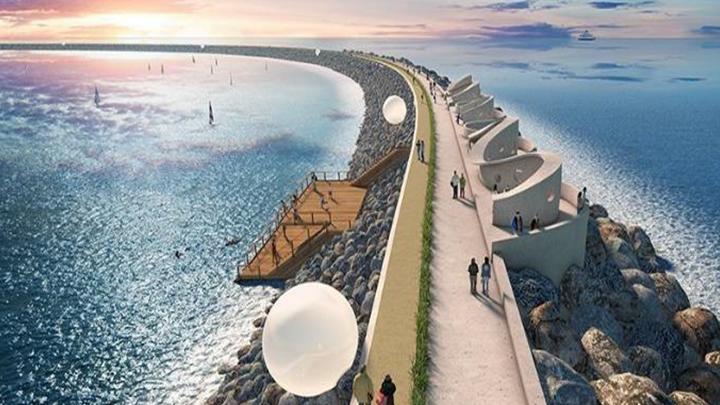 조력 에너지 - 320 MW
태양 에너지 - 365 MW
UK
VIETNAM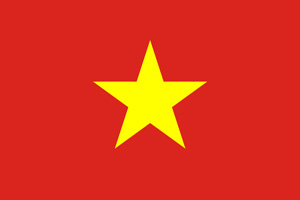 INDONESIA
IRAQ
ZIMBABWE
COLOMBIA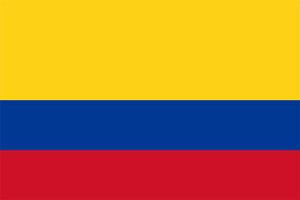 경제가 빠르게 성장함에 따라 베트남의 사용 수요는 매년 6,000MW 씩 증가합니다. 동시에 정부는 2030 년까지 온실가스 배출량을 매년 최소 8%씩 감소시킬 것을 약속했습니다.
여기서 Shire Oak International은 전국에서 일련의 태양광 발전 프로젝트를 전개하는 중입니다. 전역 기업 및 교육기관과 협력하여 현재 베트남 공장 지붕에 650MW의 태양광 발전 용량을 설치하기 위해 약 9 천만 달러를 전개하고 있습니다.
비전
지속 가능한 성장은 Shire Oak International 운영의 핵심입니다. 당사의 사업 방법은 다음 목표를 특징으로 합니다:
Shire Oak International 설립자
Mark Shorrock이 당사의 비전을 이야기하는 영상:
경영진 만나보기
시업 정신과 예리한 경영은 당사의 핵심입니다. Shire Oak International의 지도자팀은 수년간의 경험과 국제적 전문 지식의 조합입니다.
To date, Mark has developed over £1.9 billion-worth of renewable energy projects. He was a pioneer in the UK wind and solar sectors through his businesses Wind Energy Ltd and Low Carbon Developers Ltd.
Wind Energy Ltd, when sold to US power company AES, was the largest independent developer of wind farms in Scotland.
By the time he withdraws from Low Carbon Developers, he had built out 25% of all ground-mounted UK solar farms.
Low Carbon Investors, Mark's fund management business set up one of the first UK solar roof funds, the Low Carbon Downing solar VCT. In 2012 he founded Shire Oak Energy.
Tidal Lagoon Power, the first company incubated by Shire Oak Energy, has consented to the 320 MW Swansea Bay Tidal Lagoon and is developing five further larger-scale tidal lagoons to a total of 9,800 MW of installed capacity across three jurisdictions.
In 2018, Mark established Shire Oak International, a leading international developer and financier of renewable energy solutions. The firm focuses on Asia, especially in Vietnam, with a pipeline of 2.1GW+ of solar energy capacity.
Simon Nias
동남아시아 지역 개발 책임자
Simon has held several leadership positions across the world in his work for Singaporean Homeland Security, the UK's Ministry of Defence, the United Nations and the British Army, including Deputy and Chief of Staff of Singapore's Armed Response Forces for Homeland Security in Singapore and Chief of Staff of British Forces in Afghanistan. Simon leads client engagement in Vietnam.
Mike is a renewable energy expert with over 12 years of experience in financial structuring, project optimisation, commercial negotiation and fundraising in the low carbon sector. He has worked across markets, technologies and the full development cycle. In Vietnam, Mike heads up the Transaction Team which has responsibility for setting commercial and legal terms, structuring deals and funding all of Shire Oak's rooftop solar projects. As Head of Finance across the Shire Oak group, he is also responsible for structuring and optimising deals brought forward by the development teams in other locations. Mike studied Natural Sciences at the University of Cambridge.
Borries Plass is a senior business executive with 20 years of experience within the service industry, of which 12 years in Vietnam. His background involves industry sectors work with financial services, manufacturing, retail and utilities. Borries holds a bachelor's degree from Northumbria University at Newcastle Upon Tyne, UK and an executive master's degree in business administration from the HULT International Business School at Shanghai, China.
Son holds an International Master of Management degree from Audencia Management School in France & an MBA degree from CFVG Vietnam. Son has more than 10-year-experience working in the strategic sales and marketing positions focused in B2B & B2C sectors in retail & FMCG industry. He has strong analytical skills & good creativity which help him manage & inspire multiple teams to achieve great results. His valuable expertise also reflects in outstanding communication and interpersonal skills which facilitate him to carry out plenty of business coach and life coach sessions.
Virginie De Jongh
고객관계책임자
Virginie brings over 10 years of project development and management across several industries. From start-ups, multinationals to non-profits, her experience has led her to set-up factories with Volvo CE in China, implement new processes for SkyTeam at Schiphol Airport (Amsterdam), and manage the Benelux Chamber of Commerce in Shanghai. Virginie studied Business Management at the University of Louvain-la-Neuve, Belgium and now leads the Customer Success Team in Vietnam.
Vu had spent almost 10 years in banking and marketing in the United States as well as Vietnam. Realizing the potential of renewable energy and his inner passion for social responsibility, Vu built a start-up company that commercializes a patented Vietnamese technology that does not only treats the unsorted waste but also converts it into energy. In addition, he has provided consultations for the development of several utilities scales projects (wind, solar, LNG…) with a total of 5+ GW capacity. Vu holds an MBA from Angelo State University, Texas, and passed both Chartered Financial Analyst level I and II at his first attempts.
Minh Le
영업책임자 옥상 태양광 발전 분야
Minh has 27 years working in Diesel Power Generation with Cummins & Caterpillar as the Head of Sales. Minh has long experience and deep understanding with Vietnam powergen market. At Shire Oak Minh is leading the sales team focusing in F&B, Electronics, public sectors, IPs & EVN.
Long hold both Master of Science Degree and MBA Degree from well-known universities and had been working more than 22 years in professional environments of Caterpillar Corp, Schaeffler AG and George Fischer AG. Long has an incredible knowledge and experiences in business management, sales and product support related to power generation, mining, marine, heavy industries and building technology.
Chris Honour
SALES DIRECTOR - LOGISTICS AND COLD CHAIN SECTORS
Chris is our Logistics and Cold Chain guru, he is a strategist who possesses the capacity to formulate unique business solutions for the large key to mission initiatives. Chris has a wealth of senior supply chain management experience across Europe and APAC, in both commercial and operations roles, with multinational and regional companies such as DHL, ITL, and BDP International.
Quynh is an accomplished investment and investor relations professional with over 13 years of IR leadership at Vingroup, Vietnam's largest listed conglomerate, and  Novaland, HCMC's largest listed real estate corporation among others. She has deeply involved in a number of  Vietnam's landmark capital markets transactions with a total value of up to US$1.0bn. Quynh studied MSc International Business at the University of Birmingham. She leads the IR activities at Shire Oak to engage funders,  oversee the fundraising process, and manage investor communications.
Qui's background in Mechanical and Electrical (MEP) Engineering, with 16-year experience in leadership and project management, Qui's role at Shire Oak is to Lead, Manage, and Coordinate all phases of Shire Oak's Engineering activities from presale support through project closeout. Qui, the Head of Engineering, shall contribute to securing quality assurance and quality control for the Engineering team's tasks including EPC onboarding due diligence, presale support, procurement/ project acquisition, solar PV design, solar electrical design, solar structure roof analysis, and roof structural design, solar construction management, Health & safety management, project operation, and maintenance. Qui's role also includes developing a high-performing Engineering team through supervision, training, coaching, and mentoring.