ABOUT SHIRE OAK INTERNATIONAL
We are
a leading


renewable energy investor
in

the UK

,

Europe

and

Vietnam
Leading UK renewable energy developer – The CEO, Mark Shorrock, founded:
Wind Energy Ltd (2002): A leading independent developer of wind farms in Scotland. It was acquired by AES in 2006 with a portfolio of 967MW in development.
Low Carbon Investors: The sponsor and fund manager of very early stage incubators including the Low Carbon Accelerator – the first Spanish solar fund, the Low Carbon Spanish Solar fund, and the Low Carbon Downing solar VCT for rooftop solar (2006 – 2010).
Low Carbon became Low Carbon Group in (2010), which is now the renewable partner of Vitol Energy and enabled the deployment of more than £500 million in capital into renewable infrastructure with more than 700MW already developed.
Shire Oak Energy (2012): Developed of the largest solar farm in the UK to date: West Raynham (49.9MW).
Tidal Lagoon Power (2012): first-of-a-kind tidal lagoon to be situated in Swansea Bay, Wales, and identified a fleet of lagoons across the British Isles.
Shire Oak International (2018): A leading international developer and financier, accelerating the global transition to renewable energy solutions. Focuses on Asia, especially in Vietnam with 2.1GW+ of solar energy capacity.
Consented renewable projects portfolio: Total value USD $2.49 bn
-> Our core mission is to be a global pathfinder in devising, implementing and spreading renewable energy solutions to drive transformational change in the rate of adoption of renewable energy in the developing world.
LARGE SCALE RENEWABLE ENERGY PROJECTS
Wind - 967 MW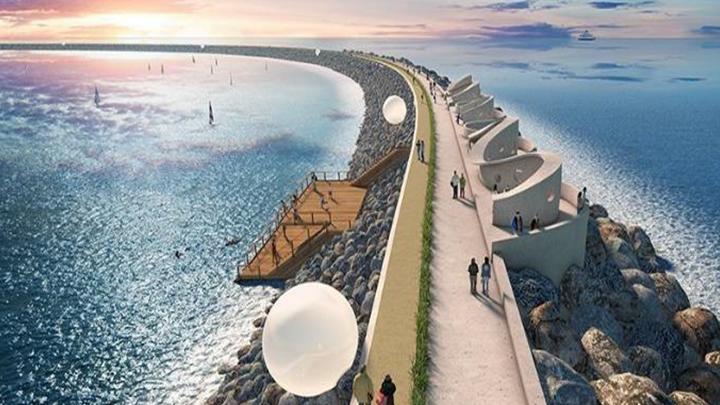 Tidal - 320 MW
Solar - 365 MW
UK
VIETNAM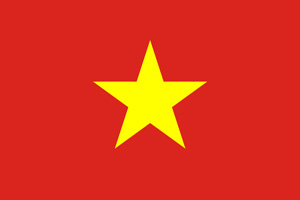 INDONESIA
IRAQ
ZIMBABWE
COLOMBIA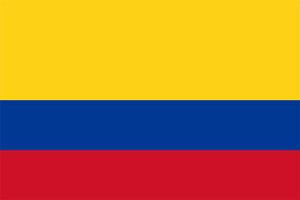 With a rapidly expanding economy, Vietnam has a requirement for over 6,000MW of new power every year while the government has pledged to reduce annual GHG carbon emissions at least 8% by 2030.
Here, Shire Oak International is developing a broad portfolio of solar energy projects across the country. By working with corporates and educational establishments across the region, we are currently deploying circa US $650 million of equity funding to build out 650MW of Vietnamese rooftop solar installations.
Our Vision
Sustainable growth is at the heart of Shire Oak International's offering. Our business approach is characterised by the following aims:
Our Founder
Mark Shorrock outlines our vision in the video below:
Mark Shorrock, Founder & CEO
Meet The Senior Team
Entrepreneurial spirit and agile management are at the core of our business approach. The Shire Oak International senior team combines long-standing experience with international expertise.
Mark Shorrock
CHIEF EXECUTIVE OFFICER
To date, Mark has developed over £1.9 billion-worth of renewable energy projects. He was a pioneer in the UK wind and solar sectors through his businesses Wind Energy Ltd and Low Carbon Developers Ltd.
Wind Energy Ltd, when sold to US power company AES, was the largest independent developer of wind farms in Scotland.
By the time he withdraws from Low Carbon Developers, he had built out 25% of all ground-mounted UK solar farms.
Low Carbon Investors, Mark's fund management business set up one of the first UK solar roof funds, the Low Carbon Downing solar VCT. In 2012 he founded Shire Oak Energy.
Tidal Lagoon Power, the first company incubated by Shire Oak Energy, has consented to the 320 MW Swansea Bay Tidal Lagoon and is developing five further larger-scale tidal lagoons to a total of 9,800 MW of installed capacity across three jurisdictions.
In 2018, Mark established Shire Oak International, a leading international developer and financier of renewable energy solutions. The firm focuses on Asia, especially in Vietnam, with a pipeline of 2.1GW+ of solar energy capacity.
Mike Edge
HEAD OF FINANCE
Mike is a renewable energy expert with over 12 years of experience in financial structuring, project optimisation, commercial negotiation and fundraising in the low carbon sector. He has worked across markets, technologies and the full development cycle. In Vietnam, Mike heads up the Transaction Team which has responsibility for setting commercial and legal terms, structuring deals and funding all of Shire Oak's rooftop solar projects. As Head of Finance across the Shire Oak group, he is also responsible for structuring and optimising deals brought forward by the development teams in other locations. Mike studied Natural Sciences at the University of Cambridge.
Nhon Nguyen
CHIEF STRATEGY OFFICER
Nhon has been working in Energy industry since 1994,  started with oil and gas engineering as the role of sales and project development. Since 1999, he returned to support his parent's business in backup power and biogas power generation as well as others engineering service related to conventional sources.
After pursued Ph.D. degree in 2002, he's been working internationally in Israel, China, ASEAN countries as a business developer and project manager in the field of energy and related. Renewable Energy became more attention in the World in the 2010s, He's returned Vietnam market and focusing on investment, developing renewable energy. Nhon has a special passion for Energy physical and unphysical, which made me keep studying for Postdoctoral. All of that are applying these to his business and research activities.
Nhon is working part-time as an international energy expert for AlphaSight, BCG, On Frontier station in Vietnam, he is also the contracted trainer of PetroVietnam and EVN group since 2015.
Son Bui
MARKETING & PR DIRECTOR
Son holds an International Master of Management degree from Audencia Management School in France & an MBA degree from CFVG Vietnam. Son has more than 10-year-experience working in the strategic sales and marketing positions focused in B2B & B2C sectors in retail & FMCG industry. He has strong analytical skills & good creativity which help him manage & inspire multiple teams to achieve great results. His valuable expertise also reflects in outstanding communication and interpersonal skills which facilitate him to carry out plenty of business coach and life coach sessions.
Virginie De Jongh
HEAD OF COMMERCIAL
Virginie brings over 10 years of project development and management across several industries. From start-ups, multinationals to non-profits, her experience has led her to set-up factories with Volvo CE in China, implement new processes for SkyTeam at Schiphol Airport (Amsterdam), and manage the Benelux Chamber of Commerce in Shanghai. Virginie studied Business Management at the University of Louvain-la-Neuve, Belgium and now leads the Customer Success Team in Vietnam.
Miguel A. Ferrer
SALES & OPERATIONS DIRECTOR
Miguel A. Ferrer is our Sales & Operations Director and leads our strategic, channel and sector sales. Miguel has a PhD in management and an MSc in Economics and has over 25-year experience working in France, Belgium and China. Miguel has a track record of leading and managing large teams in different parts of the world in business planning and project management. He has successfully delivered many schemes within a broad range of industries including Manufacturing, Telecoms, Agriculture and Oil & Gas.
Pete Davies
FINANCE DIRECTOR
Pete is a chartered accountant and trained with KPMG in the UK becoming a divisional financial controller within Thorn EMI. . He was director of consulting for the Balkan region with Deloitte Central Europe specializing in activity based costing and process re-engineering and moved to Vietnam in 2008. In Vietnam he has been head of risk and internal audit and later chief financial officer for Vietnams largest independent beverage company and had two years as consulting director with PwC specializing in fraud detection and prevention using analytics.
Qui Vo
HEAD OF ENGINEERING
Qui's background in Mechanical and Electrical (MEP) Engineering, with 16-year experience in leadership and project management, Qui's role at Shire Oak is to Lead, Manage, and Coordinate all phases of Shire Oak's Engineering activities from presale support through project closeout. Qui, the Head of Engineering, shall contribute to securing quality assurance and quality control for the Engineering team's tasks including EPC onboarding due diligence, presale support, procurement/ project acquisition, solar PV design, solar electrical design, solar structure roof analysis, and roof structural design, solar construction management, Health & safety management, project operation, and maintenance. Qui's role also includes developing a high-performing Engineering team through supervision, training, coaching, and mentoring.