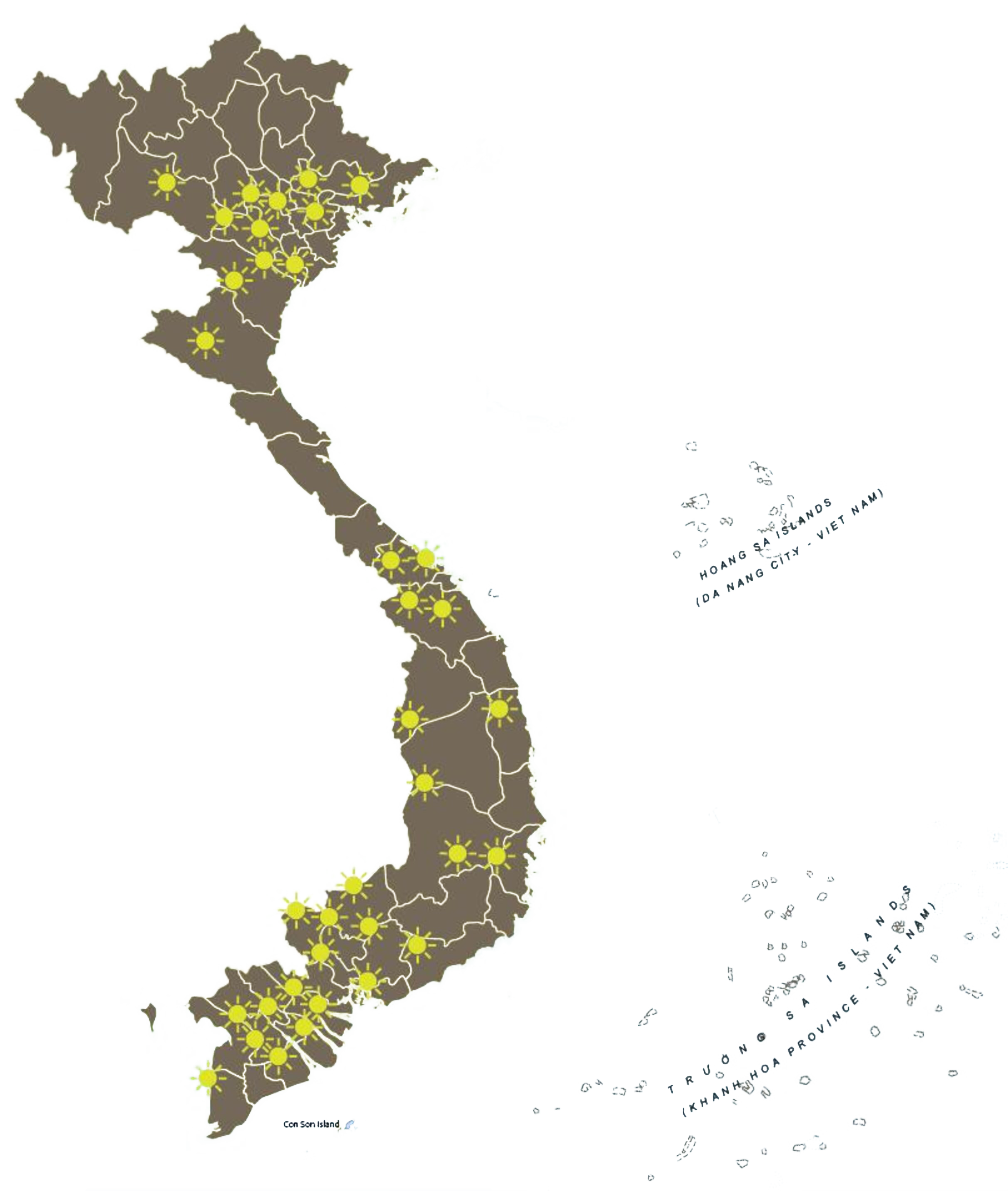 Projects in Vietnam
Shire Oak International currently has a pipeline of 110 projects in Vietnam, spanning the length of the country with a total estimated system value of over USD 50 million.
Our offices in Ho-Chi-Minh-City cover all provinces, currently developing projects in 18 provinces.
International Projects
Shire Oak have backed some of the biggest projects in Europe. To date, we have developed over 33 solar farms independently, while we have put teams on the ground to develop projects across the globe.
Solar