关于Shire Oak International
的领先能源投资集团之一 Shire Oak International
是英国

,

欧洲

和

越南
SOI的首席执行官Mark Shorrock已创立:
Wind Energy Ltd (2002): 苏格兰一家领先的独立风电场开发商。 该公司在2006年被AES收购, 正在进行967MW的投资 项目。
低碳投资组: 早期可再生能源开发基地的基金赞助和管理单位包括低碳加速器,西班牙第一家太阳能基金-西班牙低碳太阳能基金和用于屋顶太阳能发电的Low Carbon Downing Solar VCT (2006年-2010年)。
低碳于2010年成为 低碳集团,目前与Vitol Energy合作,在可再生基础设施中部署超过5亿磅的资金,目前的产能超过700兆瓦。
Shire Oak Energy (2012): 迄今为止,作为英国最大的太阳能农场的开发商:西雷纳姆(49.9兆瓦)。
Tidal Lagoon Power (2012): 在威尔士斯旺西湾开发了第一个潮汐泻湖。
Shire Oak International (2018): 领先的国际开发商和金融机构,推动了向可再生能源解决方案的全球过渡。 着眼于亚洲,特别是越南,计划部署超过2.1 吉瓦的太阳能光伏容量。
许可项目清单:: 总价值 $24.9亿美元
->我们的核心使命是成为可再生能源解决方案开发和推广的全球领导者,以推动发展中国家向使用可再生能源的过渡。
Wind - 967 MW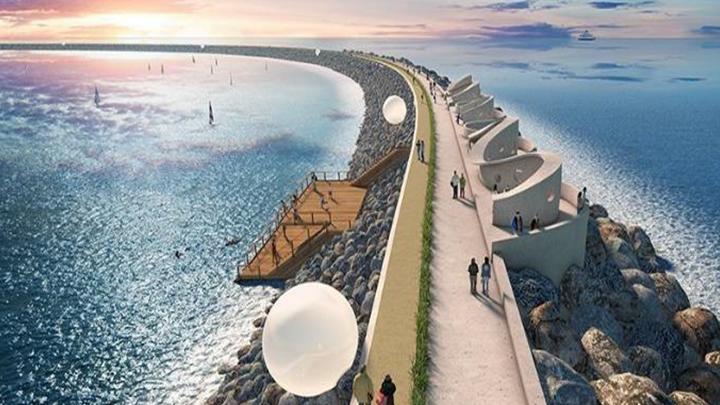 Tidal - 320 MW
Solar - 365 MW
UK
VIETNAM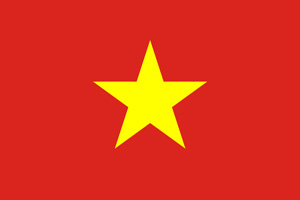 INDONESIA
IRAQ
ZIMBABWE
COLOMBIA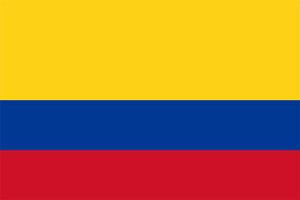 随着经济体的快速增长,越南的使用需求每年增加6,000兆瓦,与此同时,政府承诺到2030年每年至少减少8%的温室气体排放。
在这里, Shire Oak International正在全国范围内实施一系列太阳能项目。通过与该地区的企业和教育机构合作,我们目前正在部署约9000万美元的资金,以在越南工厂屋顶上安装650MW的光伏发电能力。
愿景
可持续增长是Shire Oak International的业务核心。 我们的业务方法具有以下目标:
Shire Oak International创始人
与Mark Shorrock一起在以下视频中回顾我们的愿景:
Gặp Gỡ Ban Điều Hành
Tinh thần kinh doanh và sự điều hành nhaỵ bén chính là cốt lõi của công ty chúng tôi. Đội ngũ cấp cao của Shire Oak International là sự kết hợp giữa kinh nghiệm lâu năm và năng lực chuyên môn mang tầm quốc tế.
Mark has consented over £1.9 billion of renewable energy projects. He was a pioneer in the UK wind and solar sectors through his businesses Wind Energy Ltd and Low Carbon Developers Ltd. Mark's fund management business set up one of the first UK solar roof funds, the Low Carbon Downing solar VCT and he is founder and leader of the ground breaking 320MW Swansea Bay Tidal Lagoon project
Simon has held several leadership positions across the world in his work for Singaporean Homeland Security, the UK's Ministry of Defence, the United Nations and the British Army, including Deputy and Chief of Staff of Singapore's Armed Response Forces for Homeland Security in Singapore and Chief of Staff of British Forces in Afghanistan. Simon leads client engagement in Vietnam.
Mike is a renewable energy expert with over 12 years of experience in financial structuring, project optimisation, commercial negotiation and fundraising in the low carbon sector. He has worked across markets, technologies and the full development cycle. In Vietnam, Mike heads up the Transaction Team which has responsibility for setting commercial and legal terms, structuring deals and funding all of Shire Oak's rooftop solar projects. As Head of Finance across the Shire Oak group, he is also responsible for structuring and optimising deals brought forward by the development teams in other locations. Mike studied Natural Sciences at the University of Cambridge.
Borries Plass is a senior business executive with 20 years of experience within the service industry, of which 12 years in Vietnam. His background involves industry sectors work with financial services, manufacturing, retail and utilities. Borries holds a bachelor's degree from Northumbria University at Newcastle Upon Tyne, UK and an executive master's degree in business administration from the HULT International Business School at Shanghai, China.
Son holds an International Master of Management degree from Audencia Management School in France & an MBA degree from CFVG Vietnam. Son has more than 10-year-experience working in the strategic sales and marketing positions focused in B2B & B2C sectors in retail & FMCG industry. He has strong analytical skills & good creativity which help him manage & inspire multiple teams to achieve great results. His valuable expertise also reflects in outstanding communication and interpersonal skills which facilitate him to carry out plenty of business coach and life coach sessions.
Virginie brings over 10 years of project development and management across several industries. From start-ups, multinationals to non-profits, her experience has led her to set-up factories with Volvo CE in China, implement new processes for SkyTeam at Schiphol Airport (Amsterdam), and manage the Benelux Chamber of Commerce in Shanghai. Virginie studied Business Management at the University of Louvain-la-Neuve, Belgium and now leads the Customer Success Team in Vietnam.
Vu had spent almost 10 years in banking and marketing in the United States as well as Vietnam. Realizing the potential of renewable energy and his inner passion for social responsibility, Vu built a start-up company that commercializes a patented Vietnamese technology that does not only treats the unsorted waste but also converts it into energy. In addition, he has provided consultations for the development of several utilities scales projects (wind, solar, LNG…) with a total of 5+ GW capacity. Vu holds an MBA from Angelo State University, Texas, and passed both Chartered Financial Analyst level I and II at his first attempts.
Minh has 27 years working in Diesel Power Generation with Cummins & Caterpillar as the Head of Sales. Minh has long experience and deep understanding with Vietnam powergen market. At Shire Oak Minh is leading the sales team focusing in F&B, Electronics, public sectors, IPs & EVN.
Long hold both Master of Science Degree and MBA Degree from well-known universities and had been working more than 22 years in professional environments of Caterpillar Corp, Schaeffler AG and George Fischer AG. Long has an incredible knowledge and experiences in business management, sales and product support related to power generation, mining, marine, heavy industries and building technology.
Chris Honour
SALES DIRECTOR - LOGISTICS AND COLD CHAIN SECTORS
Chris is our Logistics and Cold Chain guru, he is a strategist who possesses the capacity to formulate unique business solutions for the large key to mission initiatives. Chris has a wealth of senior supply chain management experience across Europe and APAC, in both commercial and operations roles, with multinational and regional companies such as DHL, ITL, and BDP International.
Nguyen Xuan Quynh
投资者关系主管
Quynh is an accomplished investment and investor relations professional with over 13 years of IR leadership at Vingroup, Vietnam's largest listed conglomerate, and  Novaland, HCMC's largest listed real estate corporation among others. She has deeply involved in a number of  Vietnam's landmark capital markets transactions with a total value of up to US$1.0bn. Quynh studied MSc International Business at the University of Birmingham. She leads the IR activities at Shire Oak to engage funders,  oversee the fundraising process, and manage investor communications.