On January 8th, 2021, Shire Oak International was pleased to welcome CHANGE VN's team to our office in Ho Chi Minh city. That morning, we got to enjoy an event that was way more fun than we anticipated.
Officially founded in 2013, CHANGE is an incredibly active environmental non-profit organization based in Ho Chi Minh City. They promote and encourage the care and preservation of the environment through education and innovative communications that change habits and inspire community action in Vietnam.
Currently, they are working to deliver their messages to businesses and organizations, who are usually too caught up in their work that they barely have the time to think about the environment and wildlife. What was thought to be a too educational and textbook-like session became very engaging and inspiring thanks to Ms. Hoang Thi Minh Hong and her team's passionate speech and her intoxicating energy.
For the first part of the talk, Ms. Hong showed the dire situation of wildlife and the environment in Vietnam, which was, as it should, morbid and disturbing. From there, she provided ways for individuals to protect wildlife as well as our environmental quality; sometimes it might be as simple as saying no to certain products, but most of the time it takes more serious action like petitioning or funding for responsible organizations. Her compelling, yet brutally honest storytelling perfectly conveyed the current state of the world we are living in.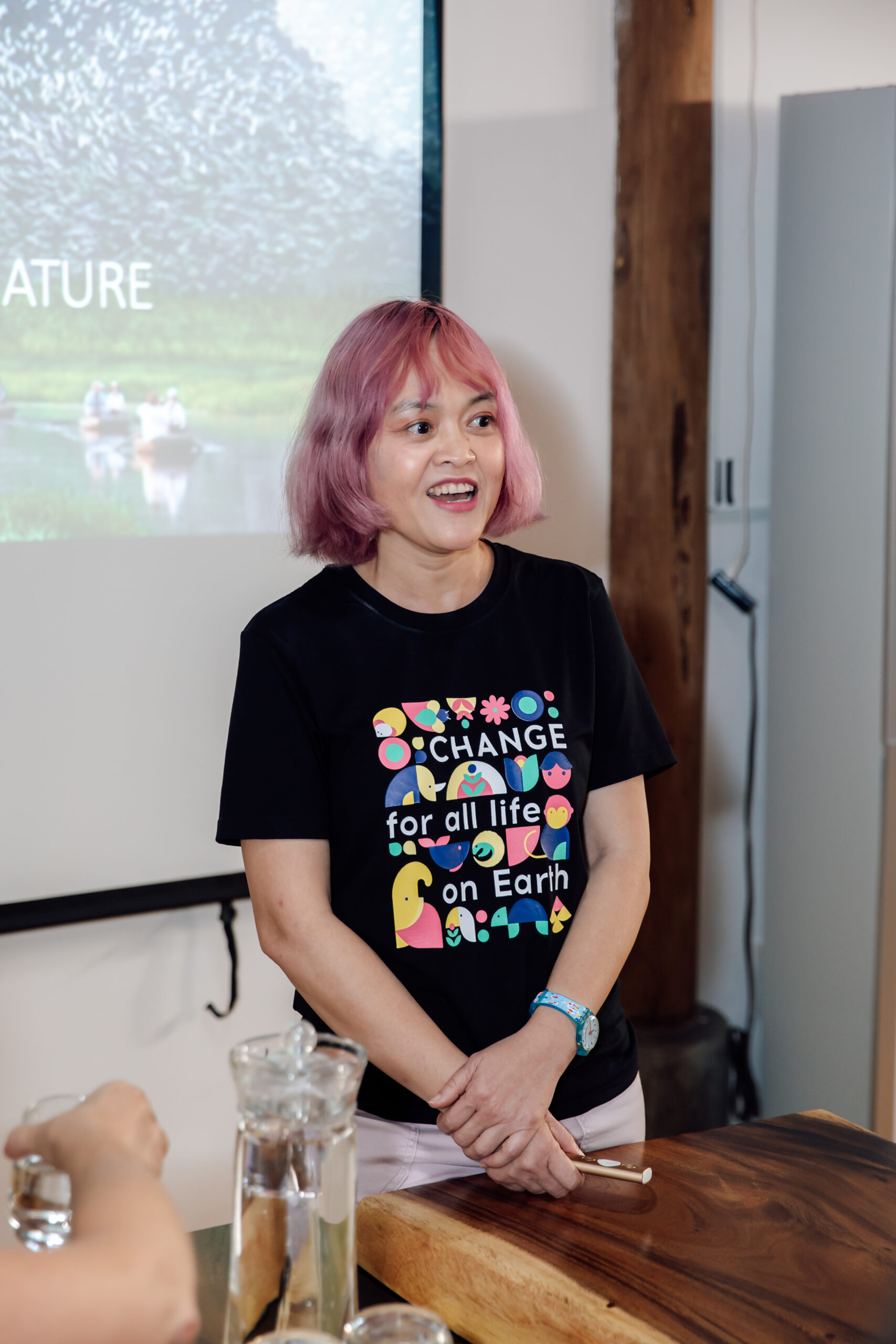 "No buying. No killing", Ms. Hong firmly recite the program's slogan.
For the second part, we learned about plastic waste and its byproduct, micro-plastic. There are five main ways one can limit the amount of plastic waste in nature, which eventually end up in our body. The five Rs are: Refuse, Reuse, Reduce, Recycle, and Replace.
"As a business that closely aligns with sustainable development, Shire Oak International will also do our best to help spread the word not just to the general audience but also our business partners. Other than that, as we build rooftop solar projects in Vietnam, SOI is giving away $1000 to help local communities take care of their natural surrounding for every 1MW installed. We also have many other ambitions in-store and will reveal them soon in an event in March", Mr. Borries Plass, SOI's Chief Operating Officer, shared.
Afterward, the team at Shire Oak enjoyed a creative outdoor activity: tote bag design. Each was given a recycled tote bag and spray paints to showcase their creativity.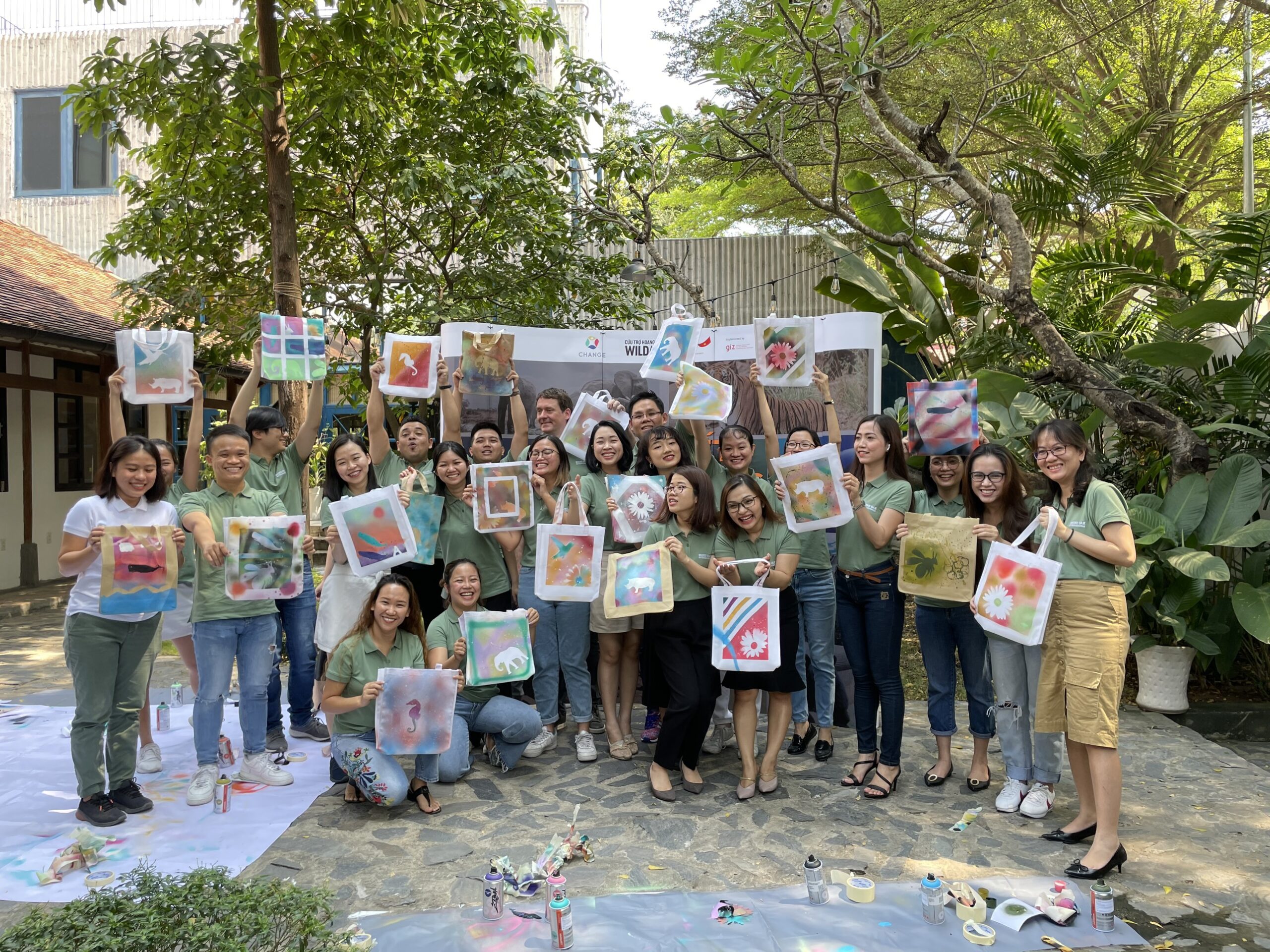 Altogether, we would like to thank CHANGE VIETNAM for their fun, inspiring, and meaningful activity. We look forward to our next meet and wish you all the luck you need to fulfill your mission.