For more than 70 years the framas group has been creating groundbreaking products and has grown from a small family business in Pirmasens to a globally operating company with more than 2.500 employees. They create high-performance plastic components for the entire shoe sector as well as the injection molding industry as a whole.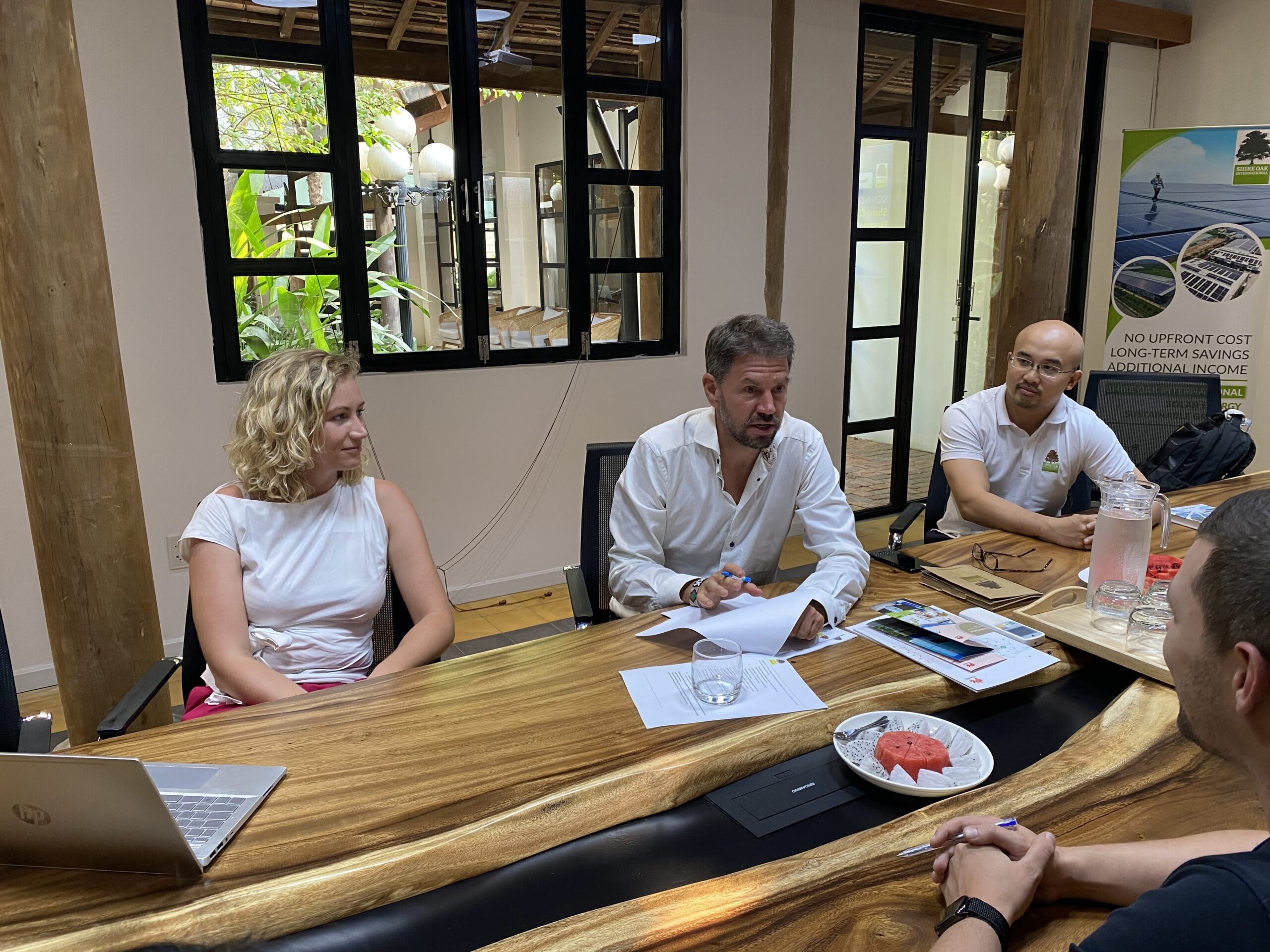 Now, in an attempt to make their business more sustainable and environmentally friendly, Framas is working with Shire Oak International to install a 1,2 MW rooftop solar system on their factory in Dong Nai. On March 17th, 2021, the team at SOI welcomed representatives from Framas – Mr. Fabian Urban (General Manager) and Mr. Eike Buhr (Junior Manager Controlling) – to sign a Head of Terms.
This cooperation is unlikely to be the only one between the two companies. Mr. Urban revealed that Framas may demand up to 12 MW of additional clean energy in the future.
Indeed, the use of renewables surely will give them an edge over competitions. If a business has direct access to sunlight, the photovoltaic (PV) panels will work efficiently, giving them free energy while neatly reside on the roof. Overall, rooftop solar is an easy and relatively safe way to start your renewable journey.