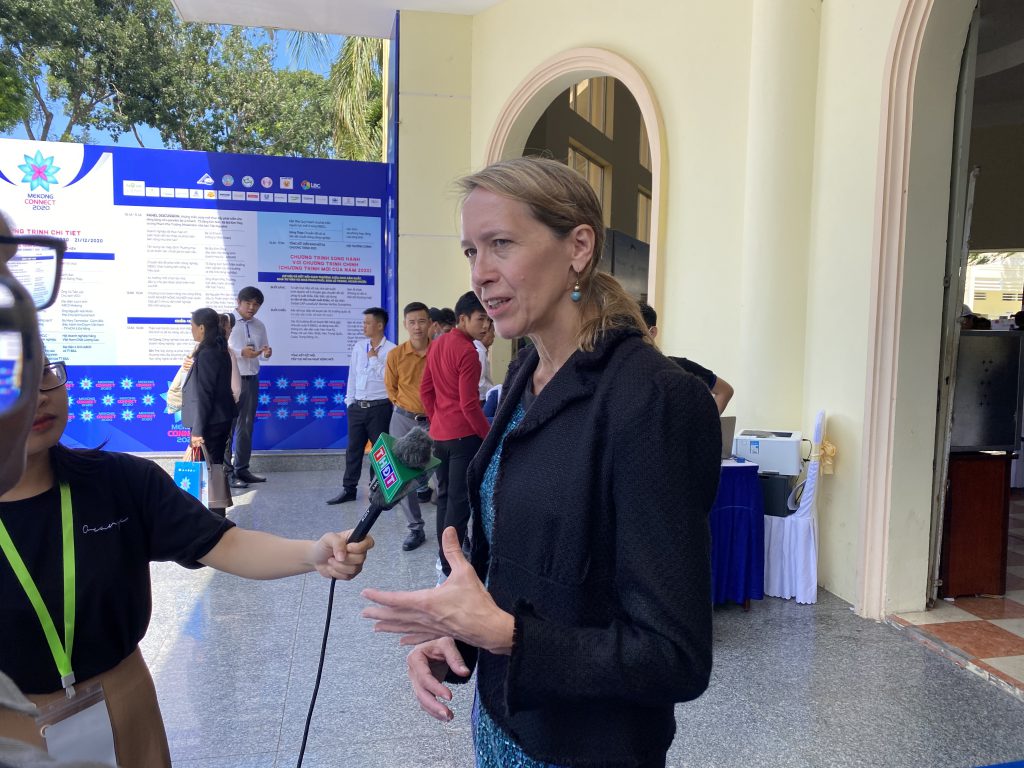 Big US energy enterprises are leading the game to bring clean and renewable energy into Vietnam and the Mekong Delta. While American businesses are busy focusing on energy investments in the Mekong Delta and Ho Chi Minh City, their representative in Vietnam, Mary Tarnowka, President of Amcham-Ho Chi Minh City and Da Nang, gave a speech in the opening session of the Mekong Connect 2020 forum opened on the morning of December 21, 2020, in Cao Lanh city, Dong Thap.
"The Mekong River region is one of the richest biodiversity regions in the world. It is also one of the most vulnerable regions to climate change. At the same time, the Mekong region has some of the most suitable land and natural resources for renewable energy – abundant sun and wind. If there are right policy changes, renewable energy can be further expanded, contributing to the creation of clean energy security that promotes innovation, jobs, and sustainable growth," said Ms. Tarnowka.
According to her, Amcham is playing the role of "the voice of American businesses" in Vietnam. AmCham is already one of the largest business organizations in Vietnam that have contributed to the drive for innovation and sustainable growth.
"Despite the Covid-19 pandemic, we have continued to expand our strategic operations by 2020, especially in the clean energy, healthcare, digital economy, and connectivity sectors. supply chain. After the 25th anniversary of our diplomatic relations, our comprehensive partnership continues to deepen. And we hope that will continue with the Biden administration"- Mrs. Tarnowka stated.
According to her, Vietnam is an increasingly attractive destination for trade and investment, with a rapidly developing economy; a network of free trade agreements; a young, technologically savvy and affordable workforce; a growing middle class; and the location close to the source of production and the target country.
Many AmCham's member companies such as Cargill, Coca-Cola, Suntory Pepsi, and Pharmacity have extensive operations in the Mekong region. And agricultural products from the Mekong region, such as shrimp, catfish, dragon fruit, and mango, are now gaining popularity across America. The Mekong region has the potential to attract more investment and achieve sustainable growth through investments in renewable energy.
The Mekong region has some of the most abundant natural renewable energy sources in the world, in terms of sun and wind. AmCham's member companies look forward to working on renewable energy development in the Mekong region – from the provision of solar panels or wind turbines to project development and energy production.
First Solar has invested nearly $ 1 billion in Vietnam and is currently the world's leading producer of ultra-thin solar films. The company not only exports products to the United States, Japan, and South Korea, but also supplies to the Vietnamese market, contributing to job creation, energy safety and sustainable development, and a clean energy supply chain.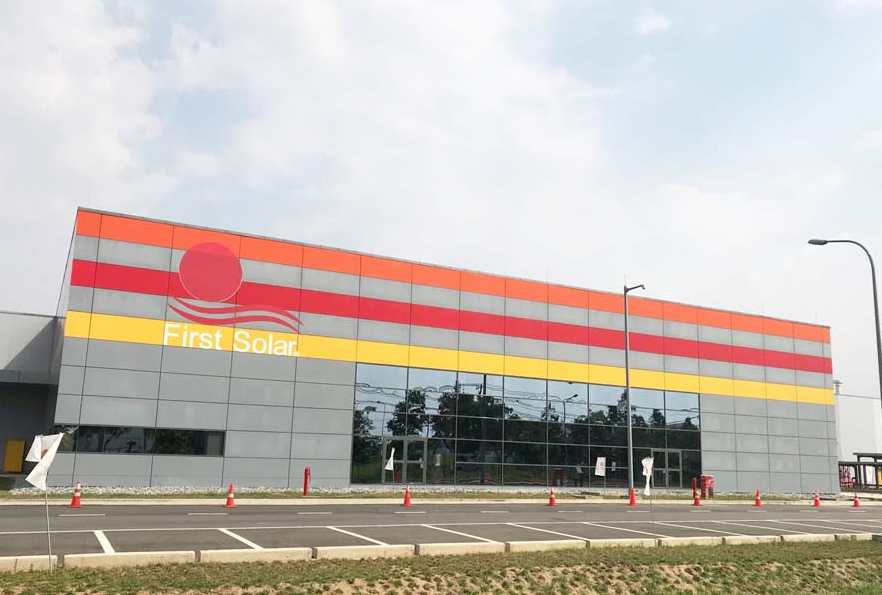 Completion of the Direct Energy Purchase Agreement provisions will allow solar energy to be used more and increase Vietnam's attractiveness to multinational companies committed to sustainable development.
UPC Renewables is currently developing Lac Hoa and Hoa Dong wind farms in Soc Trang province with an investment of 120 million USD, creating hundreds of jobs.
UPC is interested in investing up to 10 billion USD in wind energy, providing clean energy for production, and sustainable economic development in Ho Chi Minh City and South Vietnam. The extension of the wind power purchase price (WFT) after October 2021 will create policy stability and attract foreign investment.
One of AmCham's members, Shire Oak, is developing a large portfolio of solar projects across Vietnam, with 23 active projects, 64 MW total capacity, and 52 other projects under construction, with a capacity of 100 MW. These include projects in Can Tho and other areas in the Mekong region.
In fact, just yesterday, Shire Oak started a project with Cam Nguyen Group in Dong Thap, helping the company save about $80,000 per year while reducing its carbon footprint.
VinaCapital, through a partnership with Bechtel, also wishes to promote investment in solar and wind projects across the Mekong region.
"The big US energy businesses are investing in the future. We believe that renewable energy can change the game for economic development in Vietnam, especially in the Mekong region. AmCham wishes to strengthen economic partnerships in the Mekong region to promote prosperity, innovation, and sustainable growth of all parties," said Ms. Tarnowka.
"At the forum this morning, we are very pleased to see the participation of Christy Le (Le Diep Kieu Trang), Chief Financial Officer and Co-Founder of Arevo Vietnam, Co-Founder of Alabaster Group, speaking at noon. Now, like Bui Kim Thuy, Representative in Vietnam for the US-ASEAN Business Council, another important partner in promoting the Vietnam-US economic partnership joined the discussion group. on new development prospects for the Mekong."
Born from the initiative of regional link network ABCD Mekong (An Giang – Ben Tre – Can Tho – Dong Thap), co-organized by Vietnam High Quality Goods Business Association and leaders of 4 localities and Leading Business Club (LBC) support. Mekong Connect – CEO Forum is an annual forum for business people, government managers, experts at home and abroad, and those with interests and interests related to the Mekong Delta. The annual forum always attracts more than 700 guests to attend. Mekong Connect Economic Forum is a meeting place for business owners, CEOs, CFOs, and other department directors, middle managers of businesses, Investors in the fields of agriculture, technology, import-export, etc. Startups looking to develop products related to the Mekong region; Enterprises in the Mekong region want to develop markets; International buyers, multinational distribution channels.