On August 19, 2020, at Viet Huong Industrial Park in Binh Duong, the Power Purchase Agreement (PPA) Signing Ceremony for the Chin Li rooftop solar project was successfully held. The agreement was signed by Mr. Borries Plass, COO of Shire Oak International (SOI), and Mr. Henry Hsieh, CEO of Chin Li My Phuoc (CLMP). This event marked the first partnership between the two parties.
The ceremony was witnessed by Shire Oak International staffs, Mr. Yu Jia Hua – CEO of the Li Hong Company, and other elite members.
In the project, Shire Oak International acts as the financier & developer. The energy developer is responsible for installing a 2.9 MW solar rooftop system to power CLMP's activities. Via this PPA Contract, the system comes at no cost to CLMP, and then SOI sells the power generated back to them at a discount to standard electricity prices in Vietnam (EVN). During the lease, all maintenance & operations are managed by SOI. At the end of the term, CLMP will receive ownership of the system for a nominal fee of VND 100,000. The savings will play a significant part in CLMP's future expansion and development plan.
When asked about why he wanted to install a solar rooftop, hence the partnership with SOI, Mr. Henry Hsieh, owner of CLMP, explained: "We have always cared about the environment."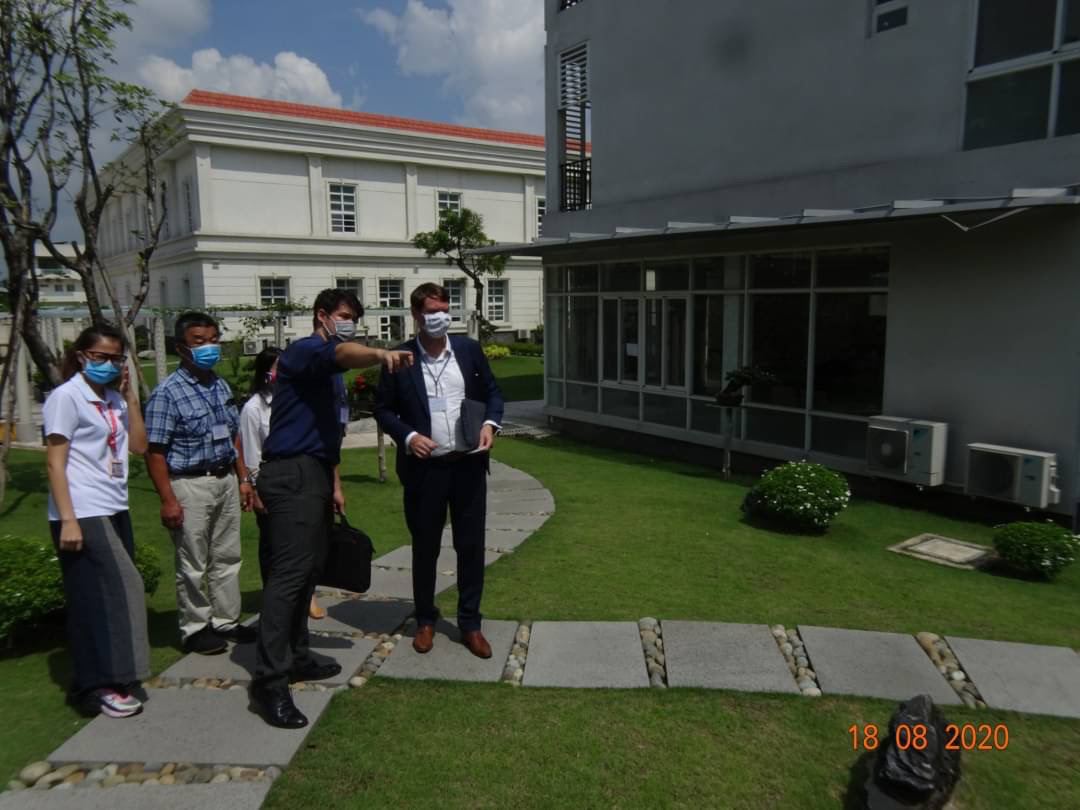 His statement was not without evidence. Sustainability and environment protection are visible in many aspects of the CLMP factory. They opted for an oval roof, which improves ventilation and natural light exposure. Next, the efficient AC system gives them excellent air circulation and saves energy overall. All the light bulbs inside are low-wattage ones.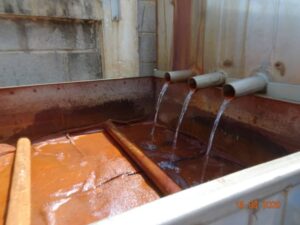 CLMP has also been using a self-invested solar system and water filter system to power a part of their activities. With the advanced 3-step water filter/recycler, they make full use of rainwater and groundwater. It purifies water collected and supplies for various needs such as tap water, toilet flushing, plant watering, and lastly, for the fishponds.
To top it up, Mr. Henry wanted a much higher capacity solar rooftop to operate more confidently without betraying his environmentally friendly image and commitment to sustainability. The ideal partner to help him realize this vision would be one with a deep understanding of CSR and expertise as a renewable energy developer. In this case, it is SOI.
Shire Oak International's founder and team members have backed some of Europe's biggest projects, including the biggest solar plant in the UK and the world's first 320MW tidal lagoon at Swansea Bay. They have developed over 33 solar farms independently while putting their teams on the ground to establish projects in Zimbabwe, Uganda, Colombia, Iraq, and Vietnam. In Vietnam, SOI's project pipeline extends to more than 720 projects, totaling a whopping capacity of 2.1 GW, which is worth USD 1.9 billion.
Furthermore, as the Honorary Chairman of the Taiwanese Chambers of Commerce in Vietnam who is highly involved in the Asian and World Taiwanese Chambers of Commerce, Mr. Henry appreciates SOI's credibility as an active member of Eurocham and Britcham. In the future, he would like to promote more about renewable energy solutions within his networks and encourage more factories to implement renewable projects.
Speaking on behalf of SOI, Mr. Borries Plass expressed the wish that CLMP will achieve even more in Vietnam with a clean power source. He hopes that this cooperation will contribute to Vietnam's sustainable development and inspire more businesses to get involved.
For every MW of system capacity installed, businesses can offset approximately 861 tons of carbon emissions every year. Aside from environmental benefits, factories also enjoy lower operating temperatures, thus reducing the need to use AC and further lower energy costs. And suppose they are committed to sustainable development enough. In that case, they may even obtain certifications like LEED (Leadership in Energy and Environmental Design) to bolster their branding presence and market differentiation in their field of work.
"It's really a win-win situation," Mr. Borries affirmed.