An agreement for the Nam Dinh Vu Industrial Park rooftop solar power project in Hai Phong was signed successfully on November 23, 2021. The contract was signed by Mr. Miguel A. Ferrer, Managing Director of Shire Oak International (SOI), and Mr. Nguyễn Thành Phương, CEO of Sao Do Investment Group JSC (Sao Do), and Mr. Bùi Tiến Bình, Managing Director Nam Dinh Vu Electric Business JSC (NDVESCO).
Being established from competent corporate members of finance, business expertise and experience in real estate management and industrial park developer over 20 years, Sao Do Group has successfully established and developed Nam Dinh Vu Industrial Park in Dinh Vu Cat Hai Economic Zone, Hai Phong Port City.
As part of this agreement, SOI and Sao Do will jointly promote the solarization of Nam Dinh Vu Industrial Park in Hai Phong (NDVIPHP) in the Vietnamese market and in the vicinity. Sao Do the owner of the NDVIPHP, and will support and create favourable conditions for SOI to install the RTS on the rooftop of buildings in the IZ and sell all the electricity generated from the RTS to NDVESCO. NDVESCO will purchase the electricity from SOI under the offer discount on EVN's price in line with the Commercial Offer. Sao Do shall support SOGA to work with Hai Phong Port Service and Petrol Sao Do to agree to install the RTS on the roof of the building. Sao Do and NDVESCO will support SOGA to work with other Roofer Owners in the IZ to achieve the goal of up to 69 MWp. As a result of this agreement, Sao Do will be contributing to environmental protection as well as enhancing the company's brand image and economic benefits.
The solar energy projects in NDVIPHP will reduce carbon emissions by 65,246 tonnes annually and produce about 77 million kilowatt hours annually once they are powered by solar power.
Shire Oak's price is substantially lower than Vietnam Electricity's (EVN's). This allows businesses to expand and invest more. Additionally, NDVESCO's use of clean energy underscores its long-held motto "Customer's success is the Sao Do's success" thus presenting itself as an environmentally friendly company that supplies green energy to operating factories and potential investors who are looking for investment opportunities in the Northern Vietnam.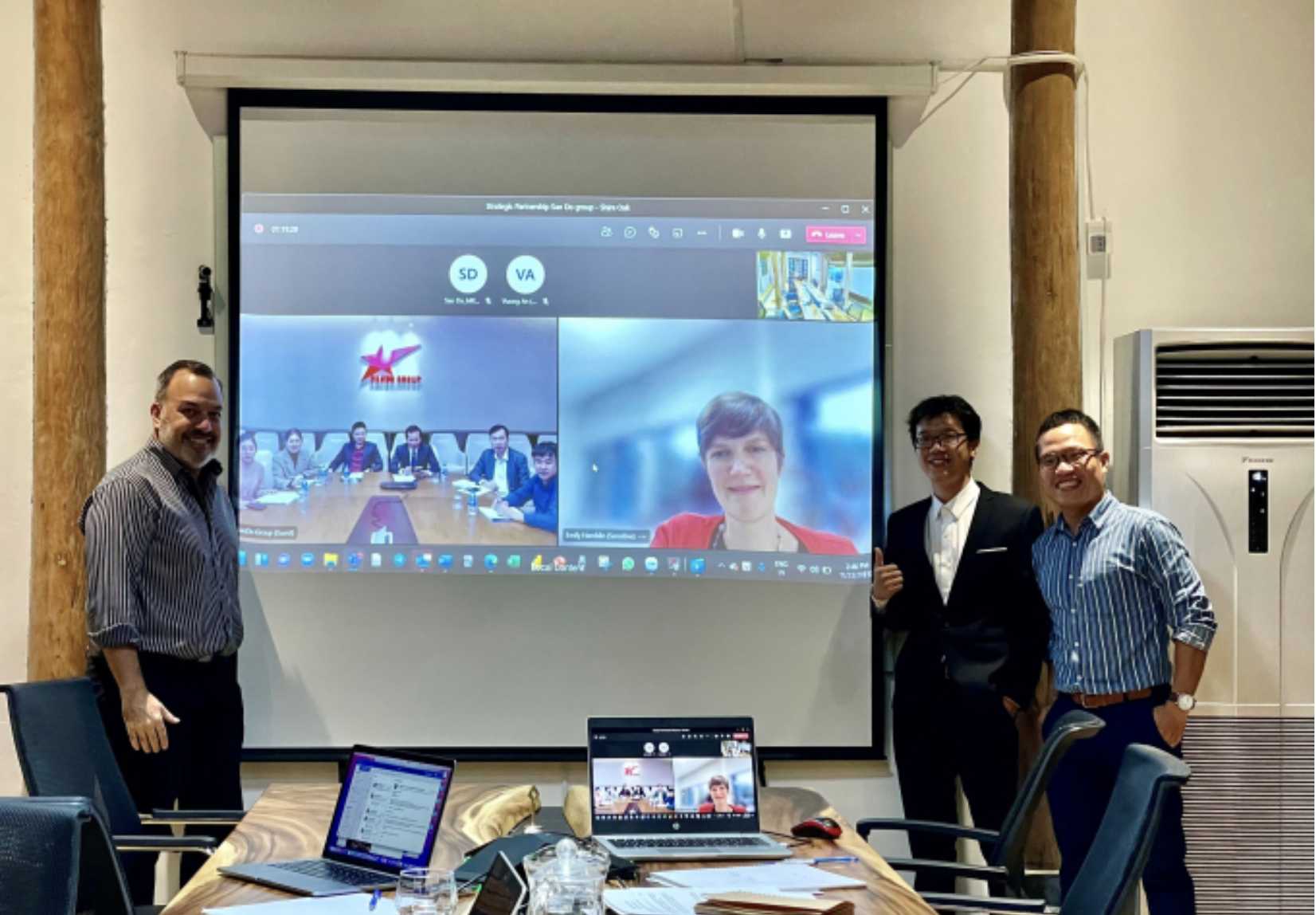 Mr. Nguyễn Thành Phương, CEO of Sao Do group said on what prompted him to install solar rooftop systems:
"Shire Oak International envisions investment in clean energy at our industrial park as contributing to the reduction in greenhouse gas globally. This will lead to long-term sustainability and better quality of life, while delivering quality products produced with clean energy. Our ambition is to ultimately create a green industrial park and for our partners and a green city for communities. With the collaboration with Shire Oak, I'd love to see 100% of tenants in the industrial park with the solar pannels on the roofs. And I hope this project in Nam Dinh Vu Industrial Park Hai Phong will be a model for other industrial parks in the North and across Vietnam to follow.".
On the side of Shire Oak, Mr. Miguel A. Ferrer applauded the efforts to contribute to the sustainable development of the country:
"We are delighted to be a part of this collaboration, which aims to introduce green energy and sustainable solutions to businesses in Hai Phong, Vietnam. We believe these solutions will enable us to provide greater value-add to partners and customers of Nam Dinh Vu Indsutrial Park in Hai Phong by helping them to manage their carbon emissions and achieve cost savings at the same time.
"As an integrated energy investor, Shire Oak International's green energy offering is line with the Vietnam government's renewable energy goals and the company's commitment to support a low-carbon and circular economy. It is also It also demonstrates our commitment as a top international developer and financier to accelerating Vietnam's transition to renewable energy solutions."
The signing event commemorates the three parties' long-term collaboration: Shire Oak International as the investor and developer, Sao Do Investment Group JSC as the industrial park owner, and Nam Dinh Vu Electric Business JSC as the Electricity Purchase. Mr. Nguyễn Thành Phương, sent his best wishes to the new partner as a sign of good things to come.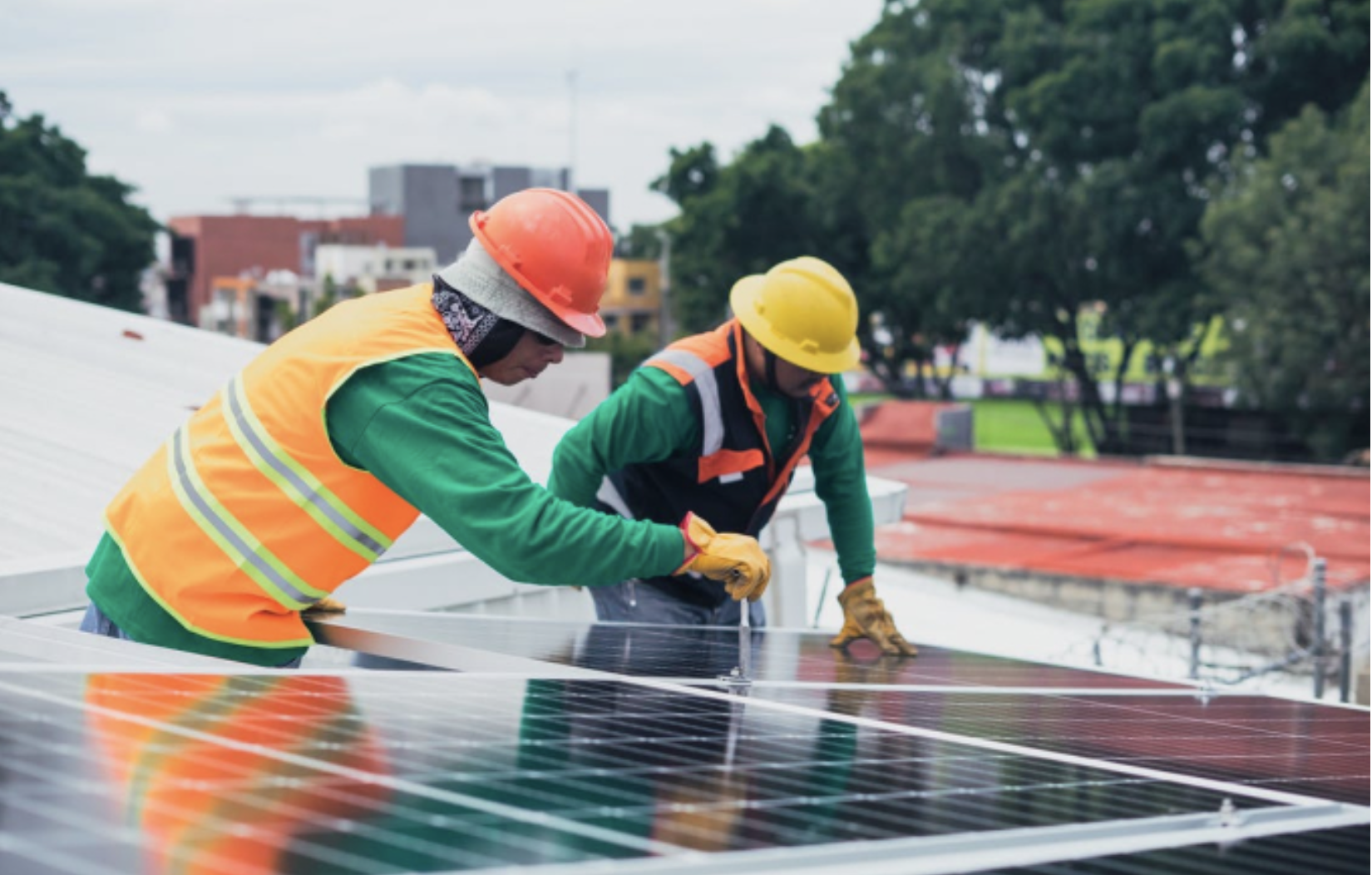 Consul General of the British Consulate General in Vietnam, Emily Hamlin, said of the event:
"Earlier this month, I was particularly delighted and impressed with Vietnam's strong new commitments at COP26, the UN Climate Conference which the UK successfully hosted in Glasgow at the beginning of November. For anyone who may have missed it, Prime Minister Pham Minh Chinh announced a Net Zero target for Vietnam by 2050, as well as Vietnam's support for initiatives on protecting forests, on shifting to renewable energy, on supporting adaptation to the effects of climate change for local communities and on methane reduction.
I am pleased to see that Shire Oak International and Sao Do Group have successfully reached an agreement for this sustainable and meaningful project at Nam Dinh Vu Industrial Park in Hai Phong. This would be a significant project to contribute to Vietnam's renewable energy ambitions. This is also a key priority for the UK post COP26 Climate Summit that we're working closely with Vietnam government and related parties including UK companies to support its energy transition"
"It is really exciting to see Vietnam committing to a low carbon future in this way, taking advantage of its strengths and potential in renewable energy. The energy transition process is clearly underway here and moving at pace, aided by an ambitious vision set by the Government.  In this context the UK stands ready to continue working with Vietnam, building on the momentum of COP26 commitments, supporting the implementation of these commitments, particularly around Vietnam's energy transition, and importantly ensuring that Vietnam can draw on available international climate finance to deliver this."
Wrapping up the meeting, Ms. Emily Hamlin congratulated Sao Do Group and Shire Oak International on their contract signing ceremony: "Since I arrived in Vietnam in Autumn 2020, I have been encouraged to see first-hand Vietnam embracing the transformational potential of renewable energy. This is especially positive to see given the considerable natural advantages Vietnam is blessed with, for example in terms of solar and wind energy. I hope to see even more collaborations that play an important part in raising Vietnam's profile within the global business community. I look forward to being able to utilise our role as the British Government in Vietnam to help facilitate such partnerships."
The British Consulate General sent their best wishes for a long-term and fruitful collaboration between Sao Do Group and Shire Oak following this contract signing ceremony.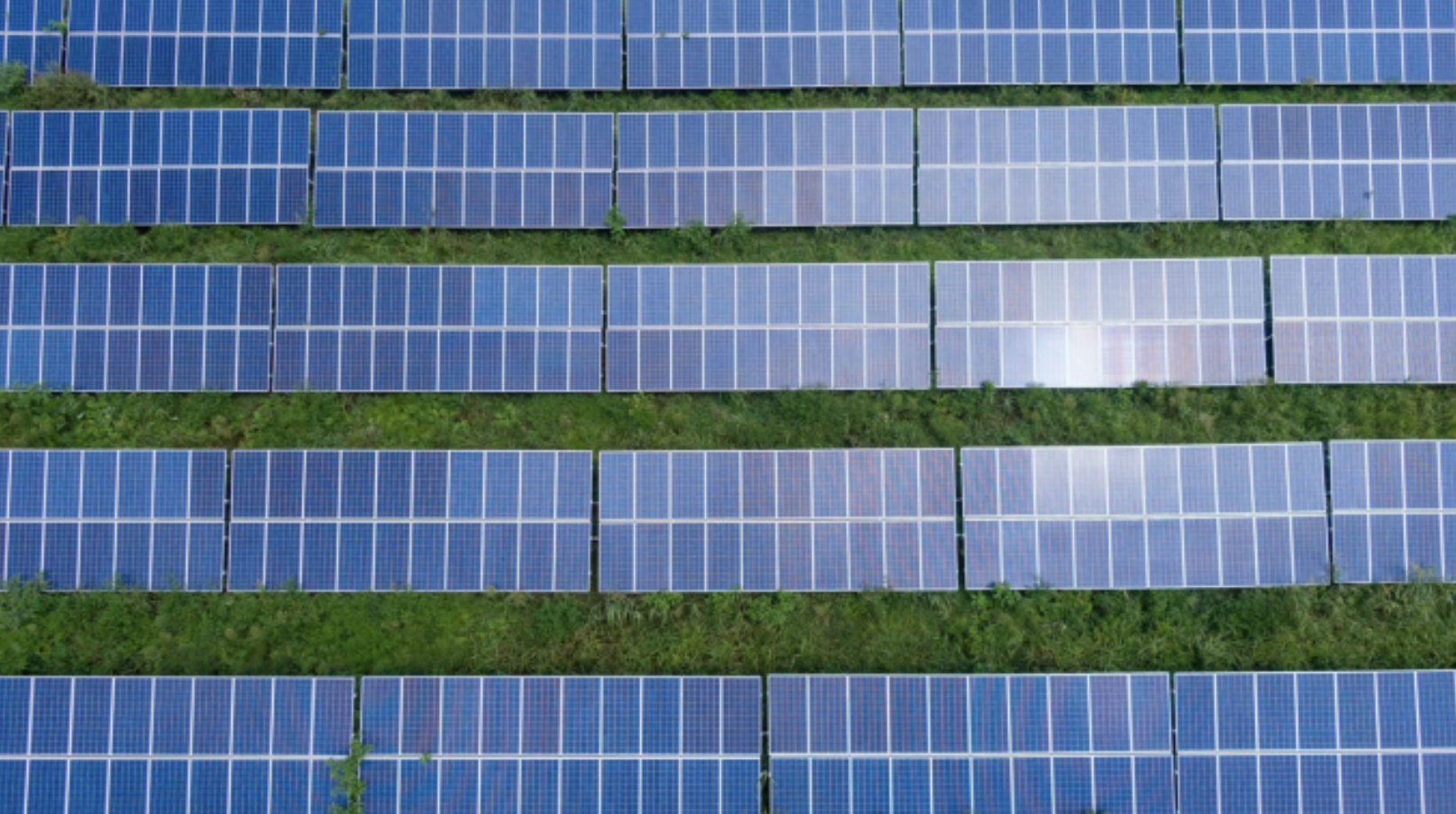 Note to editors:
About Shire Oak International
Shire Oak International is a division of Shire Oak Energy, a UK developer of tidal power and solar power. Founder Mark Shorrock is a highly experienced renewable energy investor and developer, having established pioneering companies Wind Energy and Low Carbon in the UK.
The Shire Oak team boasts a combined track record of over 1000 MW of solar energy delivered to date, including the UK's largest solar farm at West Raynham Airfield.
Shire Oak International is currently developing just over 3,600MW of projects across the Middle East, South East Asia, Southern Africa and Latin America, delivering utility scale field and rooftop solar.
Website: www.shireoakinternational.asia
Address: 112/11 & 112/13 Kim Son Compound, Nguyen Van Huong Street, Thao Dien Ward, District 2, Ho Chi Minh City, Vietnam
Supporting local communities in all operational regions is a key part of Shire Oak International's work. In Vietnam, we are proud to support Change.Vn's campaign to end wildlife consumption in Vietnam, which you can find more about here: https://pledge4wildlife.org/en/