BOHO Décor obtained LEED Gold Certification
Interiors manufacturer BOHO Décor has seen its furniture factory in Long An province become the first in Vietnam to achieve LEED Gold Certification by The U.S. Green Building Council (USGBC).
LEED, or Leadership in Energy and Environmental Design, was developed by the USGBC to set a benchmark for design, construction, maintenance, and operation of high-performance green buildings and homes.
The most widely used green building rating system in the world, LEED recognizes and gives credit for building features such as water efficiency, energy, materials and resource use, indoor environmental quality, and innovative operations.
BOHO Décor installed a Shire Oak International (SOI) rooftop solar system in 2020 which provides 996.7 kWh of energy for the factory's operations. This offsets approximately 861 tonnes of carbon emissions every year – the equivalent of 186 passenger cars driving every day for 12 months.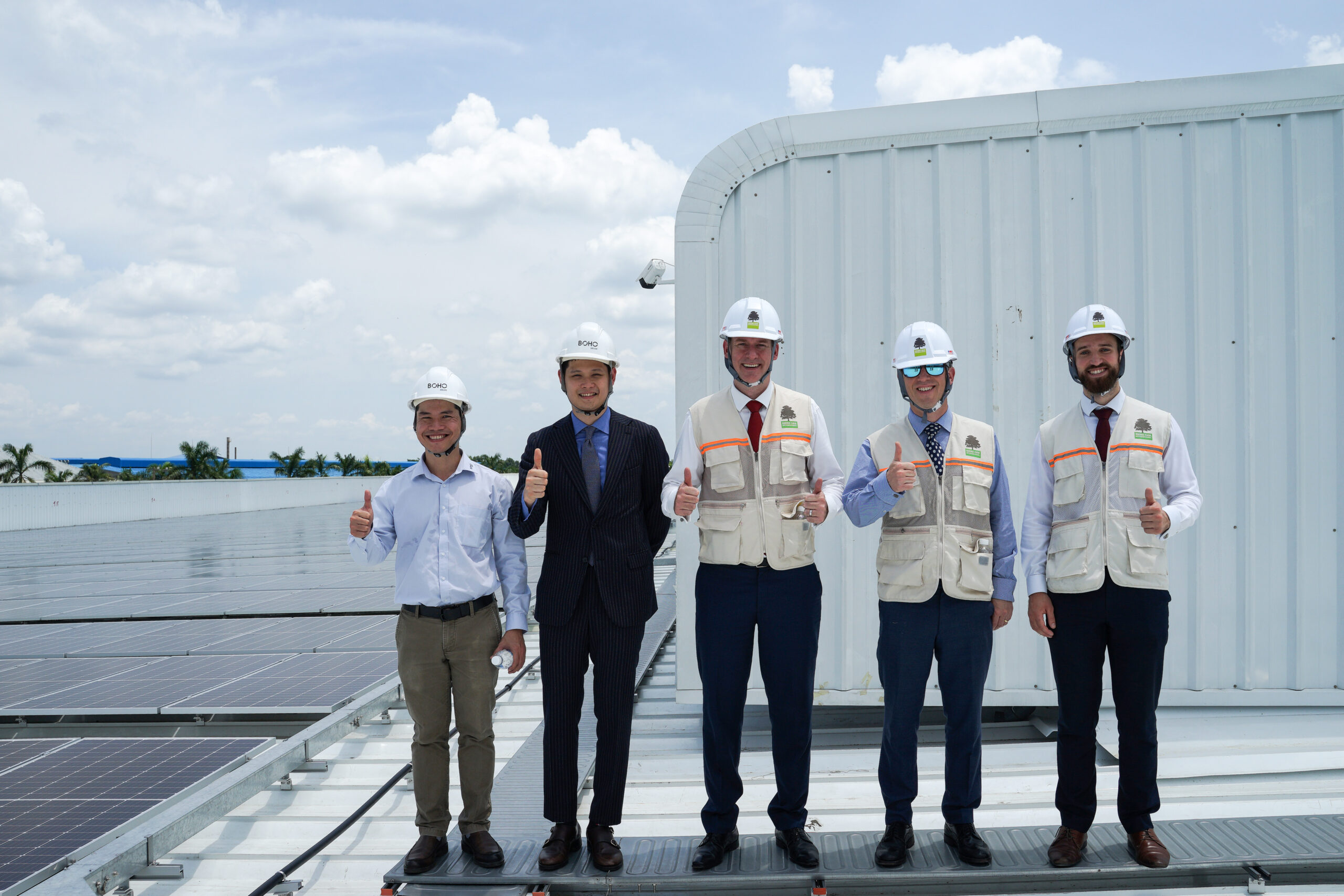 The factory's solar rooftop contributed 20 percent to BOHO's final LEED score, with other factors including a surrounding tree density of 27 percent (the required LEED standard is 25 percent), natural ventilation throughout the entire factory and the use of energy-efficient and water-saving appliances.
Commenting on the company's solar rooftop, BOHO Décor's Operations Director, Nguyen Minh Hoang, says: "During the construction phase of our factory, we thought about how we could play a part in preserving Long An's environment. Shire Oak International helped us do just that.
"Our rooftop solar system reduces our energy cost while causing no harm to the environment. We are very happy to see our electricity bills decreased by about 15 percent. Also, the fact that our factory's temperature during operation is 5-7 degrees celcius lower, while easily overlooked, pleased us greatly."
Globally recognized sustainable standard

The LEED provides a strong framework for healthy, highly efficient, and cost-saving green buildings, which is why it has become a globally recognized symbol of sustainability achievement and leadership.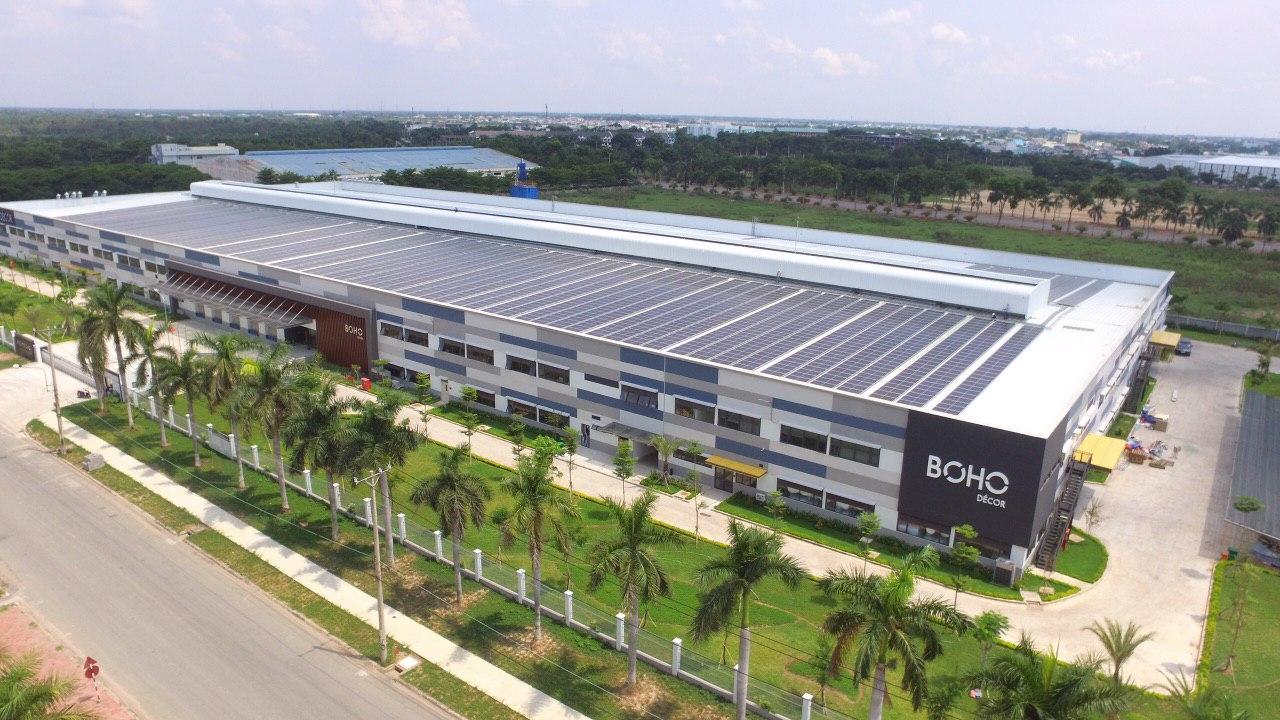 Typically, sustainably designed buildings cost less to operate as they use fewer resources like water and energy and generate less waste, leading to decreased utility costs.
According to the USGBC, buildings that were LEED-certified between 2015 and 2018 made US $1.2 billion in energy savings, $149.5 million in water savings, $715.3 million in maintenance savings and $54.2 million in waste savings.
LEED certification is also a highly effective way for a company to achieve its Corporate Social Responsibility (CSR) and Environmental, Social and Governance (ESG) targets while helping to contribute to the global fight against climate change.
In a 2010 study, US researchers found that – compared to commercial buildings – sustainably designed buildings:
Produce 34 percent fewer CO2emissions
Use 11 percent less water
Use 25 percent less energy
Save 1.3 million tons of coal being burned each year
Avoid 78 million tons of CO2emissions
As with BOHO Décor, energy supply forms a large part of the qualification for LEED certification, and a solar rooftop is one of the most effective ways for a company to gain accreditation and elevate its corporate reputation.
Factories and enterprises with LEED certification are also more likely to be attractive to foreign investors, particularly those that must make sure their investments meet ESG criteria – an increasingly common factor.
Not only can manufacturers make significant savings by ensuring their energy supply comes entirely or largely from a clean, efficient source such as solar, but they can also help to preserve the local and global environment, setting a strong example for other businesses.
To find out how your company can become a green buildings leader, contact Shire Oak International today.