October 26, 2021 (Ho Chi Minh City, Vietnam) – Shire Oak International, a leading renewable energy investor and developer of large scale projects in the UK, Colombia, South Africa, Zimbabwe, Iraq, Indonesia and Vietnam, is pleased to announce the promotion of Miguel A. Ferrer to Managing Director role.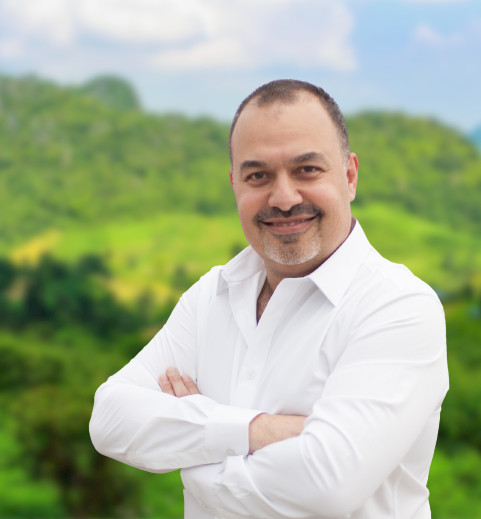 As Managing Director of Shire Oak International and INDONESIA in Vietnam, Miguel A. Ferrer will continue to lead strategic, channel and sector sales and support the CEO and the Board of Management in executing the company's growth strategy and operations. Miguel has a PhD in management and an MSc in Economics and has over 25-year experience working in France, Belgium and China. Miguel has a track record of leading and managing large teams in different parts of the world in business planning and project management. He has successfully delivered many schemes within a broad range of industries including Manufacturing, Telecoms, Agriculture and Oil & Gas.
"In addition to bringing a wealth of domain knowledge in each of his areas of expertise, Miguel also brings an energy and passion that helps drive Shire Oak International's continued growth," said Mark Shorrock, CEO.
About Shire Oak International
Shire Oak International is a division of Shire Oak Energy, a UK developer of tidal power and solar power. Founder Mark Shorrock is a highly experienced renewable energy investor and developer, having established pioneering companies Wind Energy and Low Carbon in the UK. The Shire Oak team boasts a combined track record of over 1000 MW of solar energy delivered to date, including the UK's largest solar farm at West Raynham Airfield.
Shire Oak International is currently developing just over 3,600MW of projects across the Middle East, South East Asia, Southern Africa and Latin America, delivering utility scale field and rooftop solar.
Website: www.shireoakinternational.asia
Address: 112/11 & 112/13 Kim Son Compound, Nguyen Van Huong Street, Thao Dien Ward, District 2, Ho Chi Minh City, Vietnam