Hoa Binh Construction (HBC) recently announced the signing of a strategic collaboration with Shire Oak International (SOI) to develop solar power.
As a result, HBC and SOI will jointly invest in the development of a new RTS system on industrial buildings, as well as in existing or under construction RTS systems to take over from the owners of those structures. In which case, HBC will participate in the role of EPC general contractor.
Furthermore, the two parties want to invest in onshore wind farm projects that are at the completion stage and OFFSHORE wind projects, as well as in the wind power network and distribution system.
SOI will appoint HBC as the exclusive EPC contractor for all projects introduced by the Company. Hoa Binh Investment and Renewable Energy (HRE), a member business of HBC, will play the function of EPC general contractor in projects on which the two parties collaborate.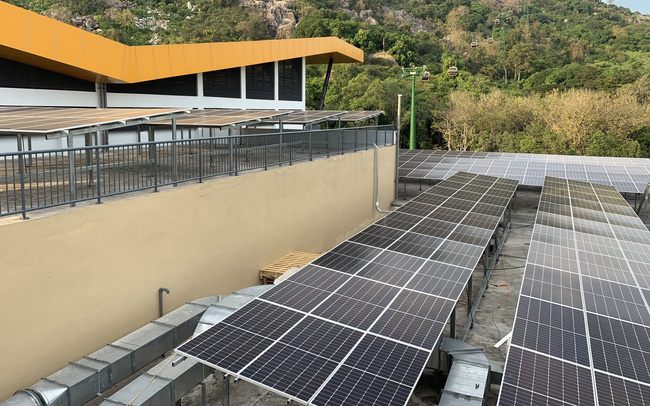 Shire Oak International (SOI) is a leading renewable energy investor and developer that was founded in 2002 in Scotland. Shire Oak has been active in Vietnam since 2019, investing in numerous rooftop solar (RTS) projects. SOI is dedicated to collaborate with strategic partners in the construction and renewable energy markets in the Vietnamese market, and has built solid relationships with factory owners, factory developers, industrial parks, developers of wind farm and solar power plant.
A 5.1 MWp RTS project developed by Shire Oak International in Dec 2020
At the end of the trading session on October 22, HBC hit the ceiling price of 16,900 dong per share. According to reports, the recent considerable increase in the stock price of HBC reflects the improvement in business scenario while continually winning bids. HBC recently announced that it had won two new projects in Hanoi totaling more than 2,000 billion VND. With these two new projects, HBC has increased the overall amount of winning bids since the beginning of the year to VND 16,054 billion, exceeding 14.6% of the target of VND 14,000 billion in 2021.
Source: Cafef.com