Rising air pollution is creating a public health crisis in Vietnam that is already claiming the lives of 71,300 Vietnamese every year. The country's capital city, Hanoi, is the second most polluted city in South East Asia, with an average daily air quality of 40.8 micrograms of pollutant particles per cubic meter of air – 63% above the 'safe' level of 25 micrograms set by the World Health Organisation. The country's economic hub, Ho Chi Minh City, is the 15th most polluted city in the region, averaging 26.9 micrograms of air pollutants daily.
The negative health implications of air pollution are numerous. Fine particles in polluted air penetrate deep into the lungs and cardiovascular system, causing stroke, heart disease, lung cancer, and respiratory infections. It is particularly dangerous for children due to their undeveloped lungs and immune systems, and why greater numbers of children are presenting with pneumonia, asthma and bronchitis in both Hanoi and Ho Chi Minh City.
Let's talk about coal
In recognition of these risks, in 2019 the Vietnamese government announced measures designed to tackle dangerous levels of air pollution, including better control of construction sites while advising vulnerable people to stay at home on particularly bad days. The main cause of air pollution in Vietnam, however, is burning coal for energy. According to the Vietnam Energy Outlook Report 2019, between 65% and 75% of all of Vietnam's Co2 emissions come from burning coal to power homes and businesses.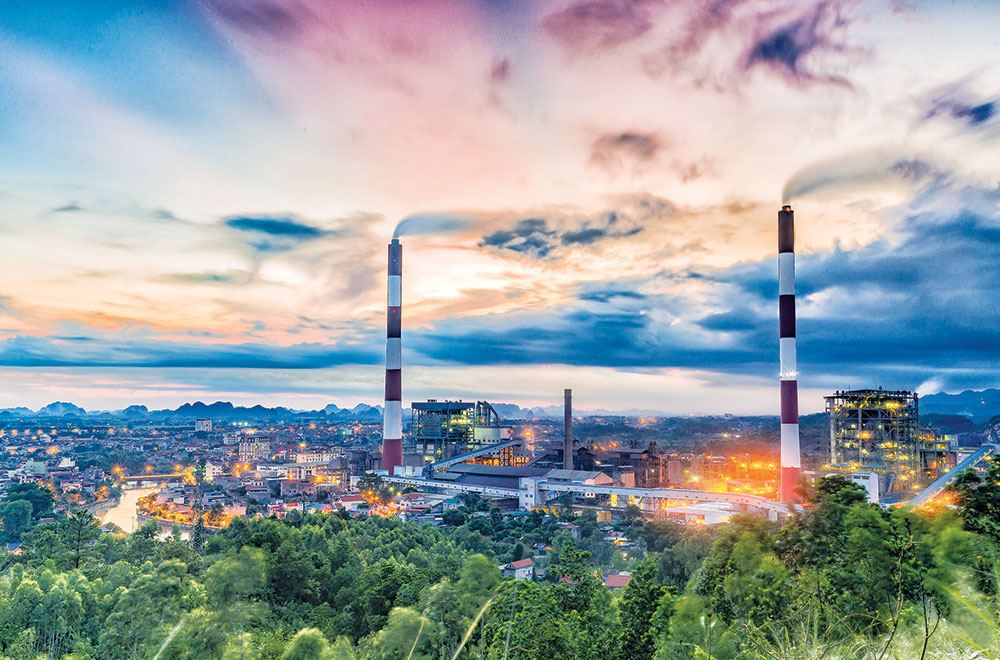 The use of coal has been growing exponentially in Vietnam. Imports of the dirtiest of all fuels doubled in just one year to 43.7 million tonnes between 2018 and 2019 and grew more than 50% again to 31.5 million tonnes in just six months in the first half of 2020 as Vietnam's energy demand grows by a huge 6,000 MWp per year. There are currently more than 75 coal-fired power stations in Vietnam and, despite the curtailing of new plants, government plans show the country still expects to have 37% of its energy needs met by coal in 2025 (though this has fallen from plans for 50% coal to 2030 just a year ago).
Clean energy challenges
Solar energy provides one of the most compelling solutions to Vietnam's need for energy as the developing nation grows. A tropical country with abundant sunlight, according to global research group McKinsey, Vietnam has "tremendous natural endowments" of four to five kilowatt-hours per square meter for solar energy generation. As such, solar is growing fast in Vietnam, supported by generous government feed-in tariffs and a target for 20% of all Vietnam's energy to come from renewables by 2030 – a target that is, in-fact, constantly being revised upward.
Such is Vietnam's rapid adoption of solar, however, that the country's main energy grid is struggling to on-board the new green power. In a recent report, national utility Vietnam Electricity (EVN) said Vietnam had 23,000 MW of renewable projects in operation by the end of August 2020 – or enough to power 7.5 million homes – with another 17,000 MW approved for construction. However, while building a new solar power plant can take just six months, the average transmission line can take up to three years to build, putting pressure on national energy infrastructure.
Rooftop solar is the answer
This conundrum has presented a new opportunity for rooftop solar. Once seen as a small-scale solution for private residences, developers like Shire Oak International (SOI) are now investing in and rolling-out large-scale rooftop solar systems that can provide direct, off-grid energy for businesses and manufacturers across Vietnam. Manufacturing especially is one of Vietnam's fastest-growing industries, and with many factories located in the sunlight-rich South of Vietnam, rooftop solar is an ideal energy solution.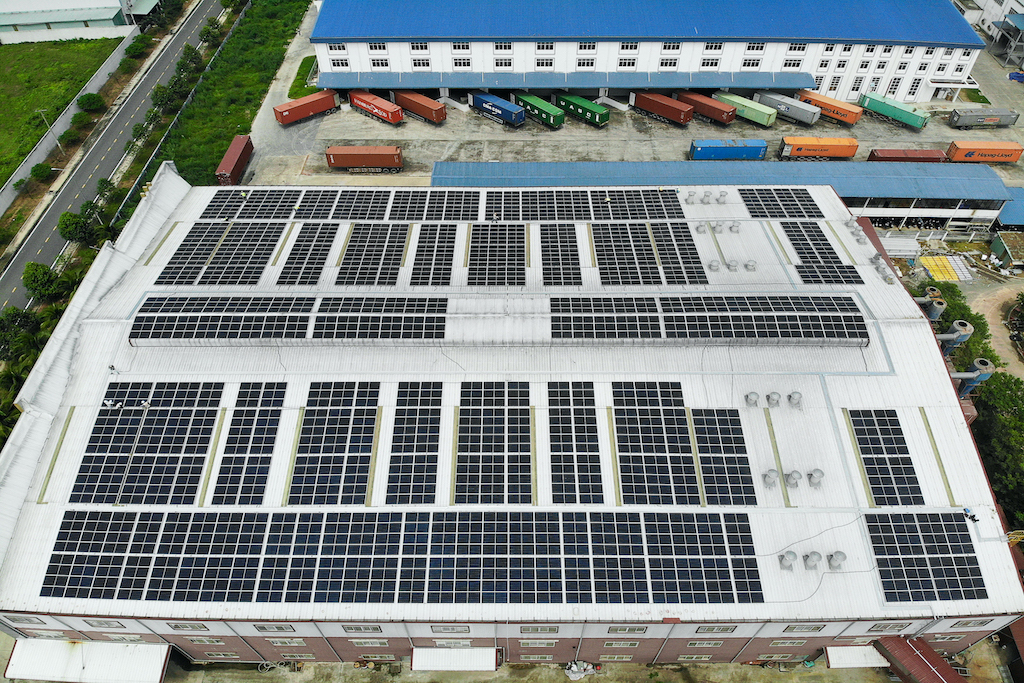 This is because rooftop solar allows a business to power its operations using the sunlight that is abundantly shining down on its building throughout the working day. It does so via high-quality photovoltaic panels that are placed directly on the roof of a factory that then channels energy through to a meter that distributes that energy through the building. The energy flow can be constantly monitored while any unused energy can be sold back to the main grid (if it has capacity). SOI clients have also reported a lower ambient temperature throughout their factories due to the shade the panels provided on the roof, creating a natural cooling effect.
Business profits, people, and the planet
There are numerous benefits for a business that switches to rooftop solar energy. First and foremost are the cost savings, with Shire Oak International customers guaranteed to save a significant amount compared to paying for main grid energy. You can use our Saving Calculator to find out that amount! After this period the solar system belongs entirely to the business. These cost savings can be used to invest in the business to help it to grow and develop over the long-term.
The environmental benefits are also clear. The 996KWh solar system on the roof of SOI Client BOHO Décor's factory in Long An province allows the company to offset 861 tonnes of Co2 emissions every year – enough to power 186 passenger vehicles driving every day for 12 months. A solar rooftop system also ensures the air around the factory is not polluted further, helping to support vulnerable local communities. Finally, a rooftop solar system can lead to international accreditation like Leadership in Energy and Environmental Design (LEED) Gold Certification from the U.S. Green Building Council (BOHO Décor was the first furniture making company in Vietnam to be awarded the LEED).
As was recently observed by The World Resources Institute, Vietnam has the opportunity to become a green leader in Asia – if not the entire developing world. And, with continued strong support from a government that is fast repositioning its energy economy towards renewables, this journey is well on the way. Rooftop solar is an essential component in this mix, providing the solution to an overloaded grid and a perfect cost-benefit balance for manufacturers that can power their daily operations without the need for energy storage. The future is bright, the future is rooftop solar.
If you or anyone you know may be interested in finding out more about the many benefits of a rooftop solar system from Shire Oak International, please don't hesitate to get in touch with our sales team. We look forward to hearing from you!