Nam Dinh, September 8, 2022, IMC Industrial Park Operations Management Joint Stock Company (a member unit of TNPM under TNS Holdings) signed a strategic investment cooperation agreement with Shire Oak Developers Co., Ltd. (Shire Oak International) to develop rooftop solar power in industrial parks (IZs) managed by IMC.
This is an important event marking a long-term, strategic partnership between IMC and Shire Oak International, to contribute to the creation of green industrial parks and together to promote the transition to renewable energy in Vietnam according to commitments at COP26.
In recent years, climate change has become a major global challenge. At COP26, Prime Minister Pham Minh Chinh affirmed that Vietnam will join 150 countries around the world in committing to bring net emissions to "zero" by 2050. Vietnam will continue to act quickly, boldly and comprehensively, especially in the field of energy transition and infrastructure development to tackle climate change and realise the Prime Minister's commitments at COP26.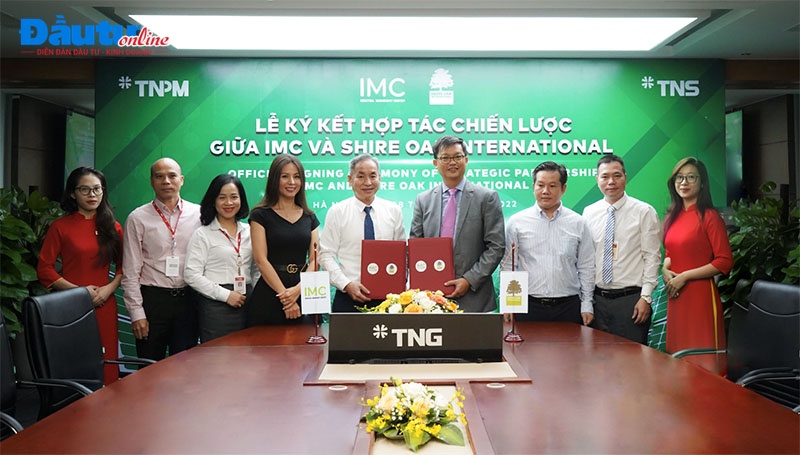 Mr. Mark Shorrock, CEO of Shire Oak International said: "We are very proud to become a strategic partner of IMC, one of the leading companies in providing management and transportation services. IMC is managing 14 industrial parks. This meaningful collaboration marks the innitiative from the two partners to jointly promote the transition to renewable energy in Vietnam and contribute to reducing CO2 emissions from fossil thermal power and move towards the goal of Net Zero."
Ta Thi Thu Hang – General Director of TNS Holdings emphasized: "Signing a strategic partnership with a trustworthy partner like Shire Oak International will increase the competitiveness of TNS Holdings. Investing in renewable energy in rooftop power generation models in IZs will optimise operating costs to boost capital flows for businesses, and at the same time contribute to solving the climate crisis in Vietnam."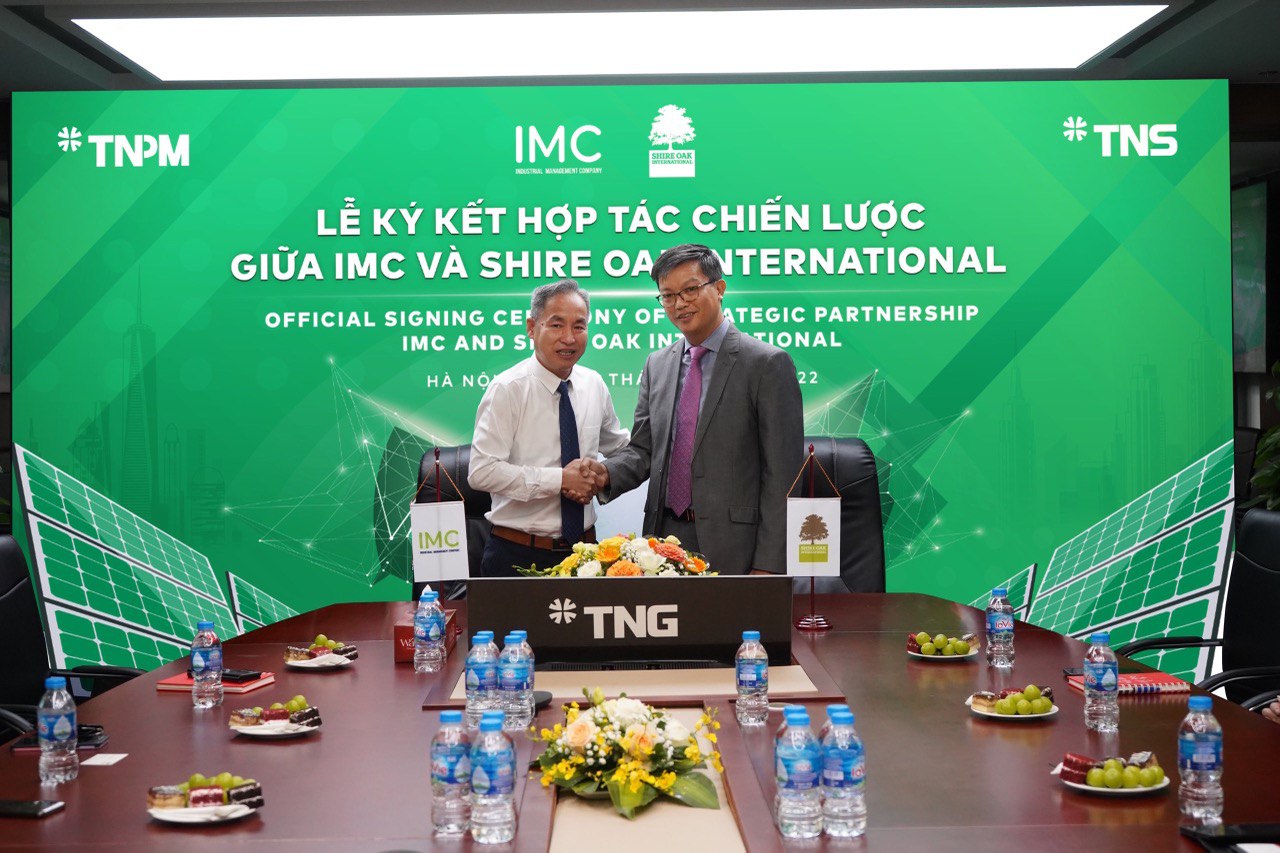 IMC is a subsidiary of TNPM (a member unit of TNS Holdings) specialising in providing management and operation services for industrial parks from exploitation, management, wastewater treatment, water supply and drainage system, maintaining landscape, trees, security services, specialised protection. Currently, IMC is managing and operating 14 industrial parks developed by TNI Holdings Vietnam. The company has more than 300 employees and more than 500 customers. In which, about 200 FDI investors and about 300 Vietnamese enterprises invest and lease long-term land in industrial parks managed and operated by IMC.
Shire Oak International is a developer of large-scale renewable energy projects in developing and emerging economies. This UK enterprise is currently implementing more than 720 projects globally with a total investment value of $1.9 billion. In Vietnam, Shire Oak International's solar power project portfolio has a total capacity of more than 110 MWp spanning more than 45 provinces.
Shire Oak International will support enterprises to request the issuance of IRECs (The International REC Standard Foundation). Enterprises can also gain more sustainable competitive advantages with Green certification, LEED (Leadership in Energy and Environmental Design of USGBC, USA).