On the 28th of May 2021, Shire Oak International took part in a workshop hosted by the British Embassy on the occasion of the visit of COP26 President-Designate, Rt Honourable Alok Sharma MP. The event, which was held online following national safety protocols, posed the question: 'How can manufacturers in Vietnam access renewable energy?'
Attending the event were representatives from Vietnam's Ministry of Industry and Trade, the British Chamber of Commerce (BCAC), and leaders from the RE100, a group of Vietnam's biggest companies and top 20 enterprises from Japan with commitments to moving to renewable energy.
The workshop was opened with remarks from Mr. Sharma, Mr. Hoàng Tiến Dũng from the Ministry of Industry and Trade, the Japanese Ambassador to Vietnam, His Excellency Mr. Takio Yamada and Mr. Warrick Cleine from the BCAC. Their remarks focused on the urgent need – not only in Vietnam but across the world – to address the climate issue and make the move to clean, renewable energy.
Offering remarks at the workshop, COP26 President-Designate Sharma said: "Renewable energy provides a clear and sustainable solution to the world's rapidly growing energy demands. Vietnam has significant potential: strong wind speeds in the South, and high solar irradiance across much of the country, make Vietnam well-placed to increase the share of renewables in the overall energy mix. It is essential that leading businesses and overseas investors like those of you here today demonstrate leadership in prioritising clean energy across the markets in which you operate"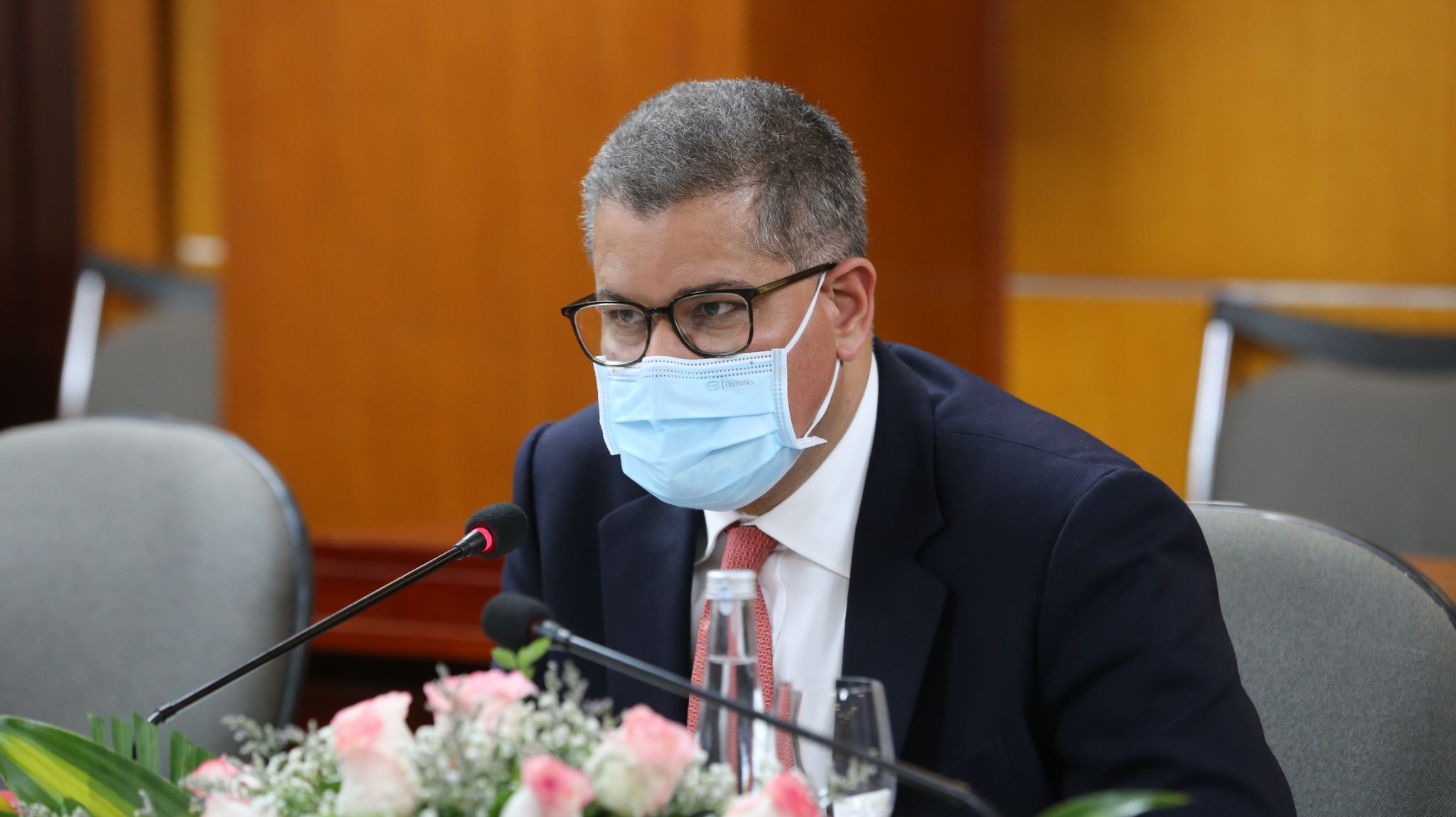 Following these remarks, Mark Shorrock, Founder and CEO of Shire Oak International, a UK-based investor and developer of solar energy with 720 projects exceeding $1.9 billion across Vietnam, gave a presentation to the workshop about the astonishing potential of solar power in Vietnam. The presentation highlighted Vietnam's potential position as a leader in the global solar energy drive. With its tropical climate and abundance of sunshine, Vietnam is uniquely suited to adopting solar energy, a more ecological and economical form of energy production. The presentation demonstrated that the implications for the manufacturing industry in Vietnam were vast with rooftop solar emerging as a frontrunner to replace current energy sources.
See the full presentation of Shire Oak International: https://youtu.be/7wp3NGh-e3o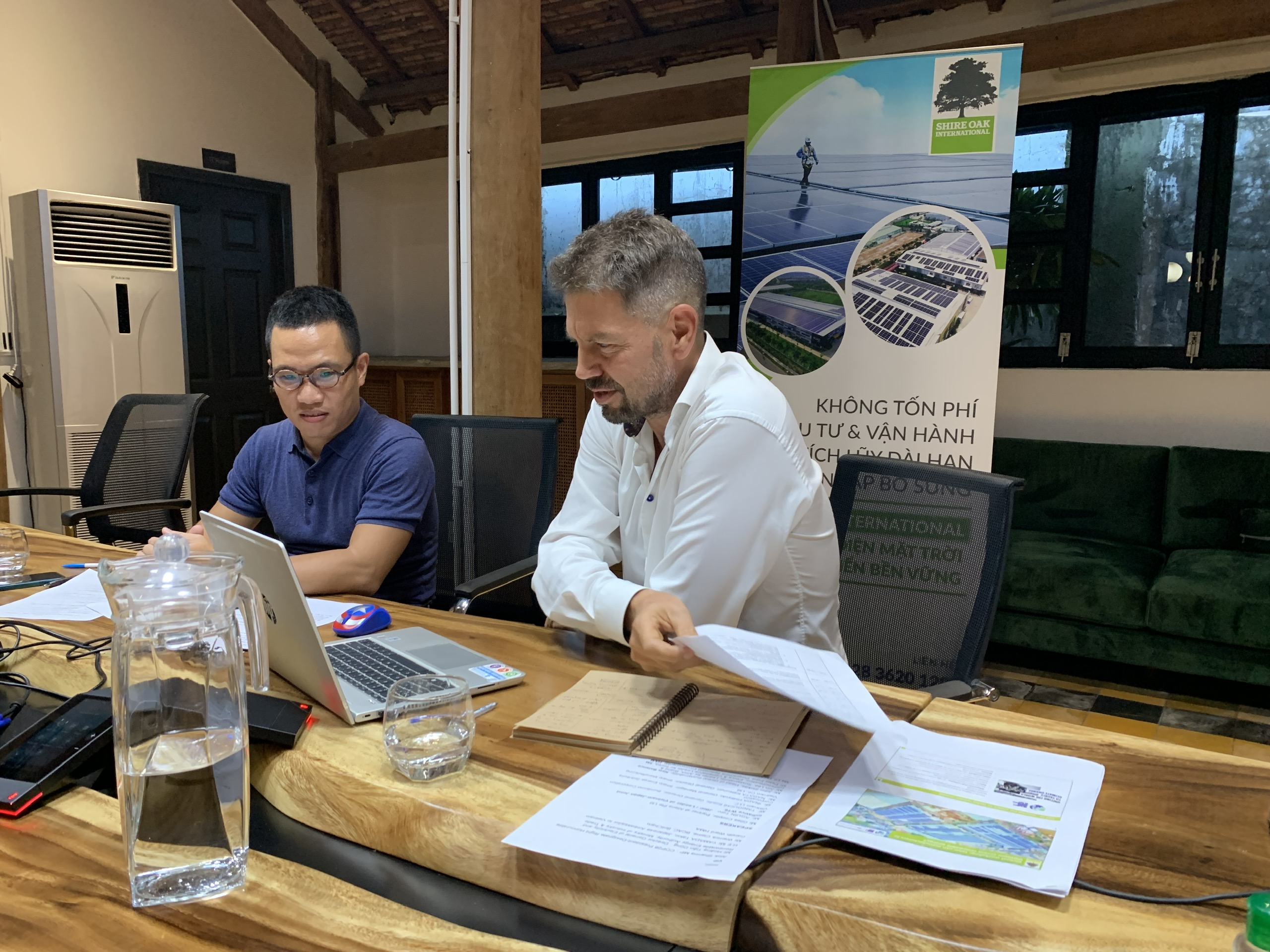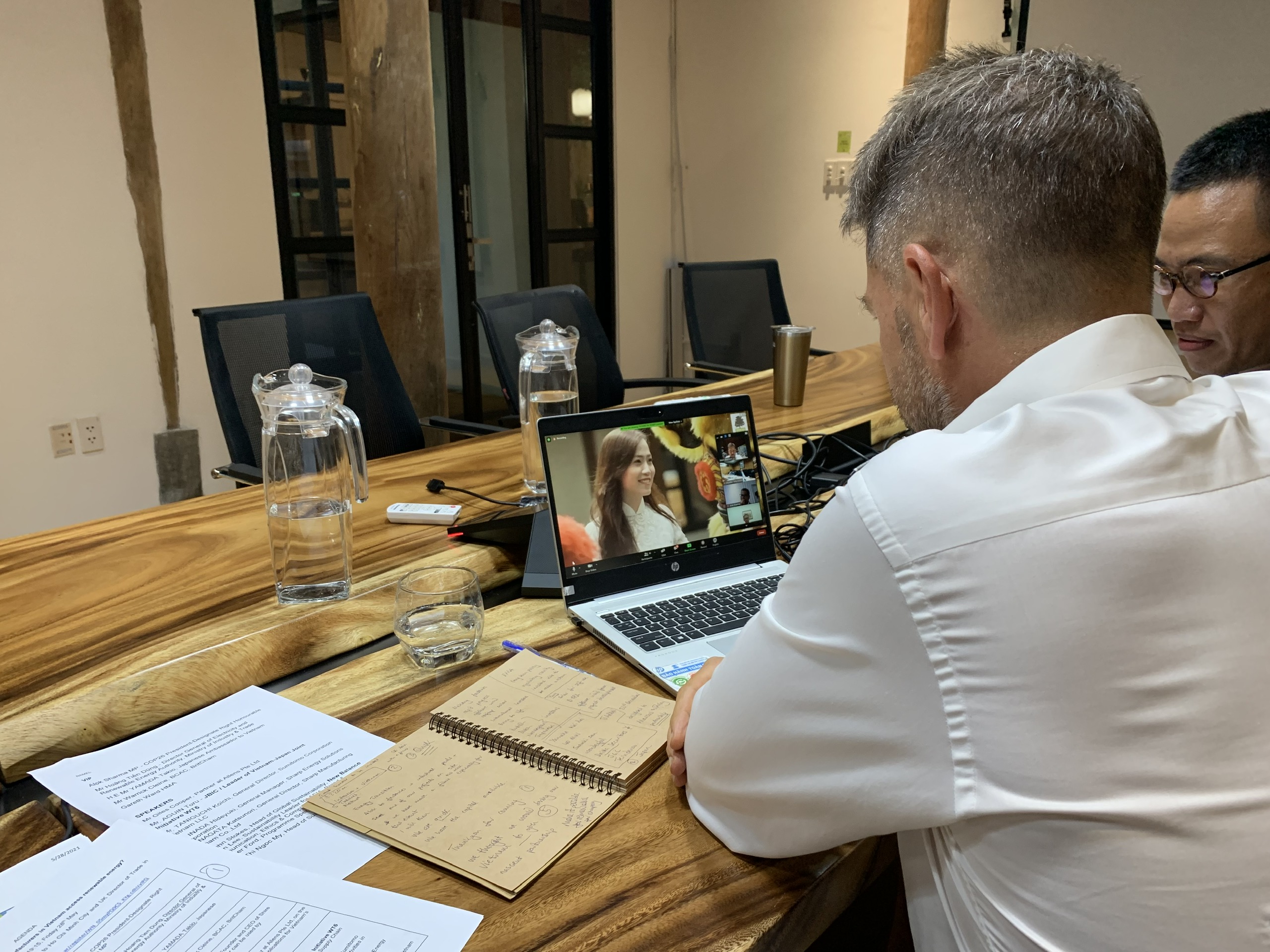 Given the favorable resources and the world's need to rewind the climate clock, manufacturers in Vietnam have every chance to go 100% renewable energy. In fact, many companies have committed to the RE100 initiatives and are looking for ways to make their operation safe for the environment. It is now down to developers and investors like Shire Oak International to support these players with the financing and development of renewable projects.
The workshop proceeded with a presentation from Mr. Giles Cooper, Partner at Allens Pte Ltd about the Direct Power Purchase Agreement (DPPA), an agreement that would allow companies with a minimum 22-kilovolt power demand to purchase energy directly from wind and solar energy manufacturers instead of state distributor, Vietnam Electricity. This landmark agreement has opened the way for manufacturers across Vietnam to make the switch to renewable energy and secure a more sustainable future.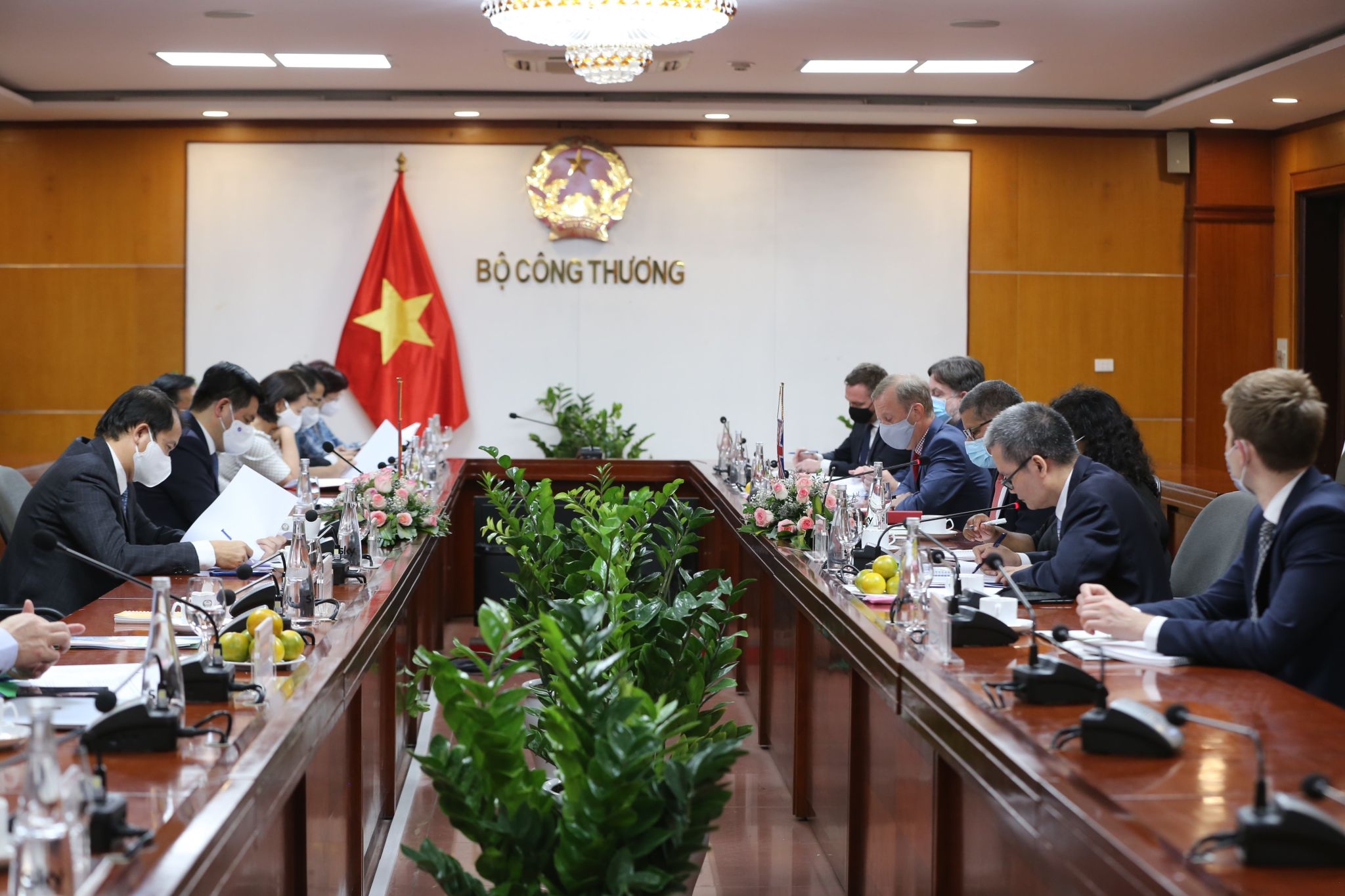 The final presentations of the workshop were provided by representatives from the Japan Bank for International Cooperation (JBIC), the leader of the Vietnam-Japan Joint Initiative, Sumitomo Corporation and Sharp who shared their visions for partnerships and collaboration to create a carbon-neutral future in Vietnam.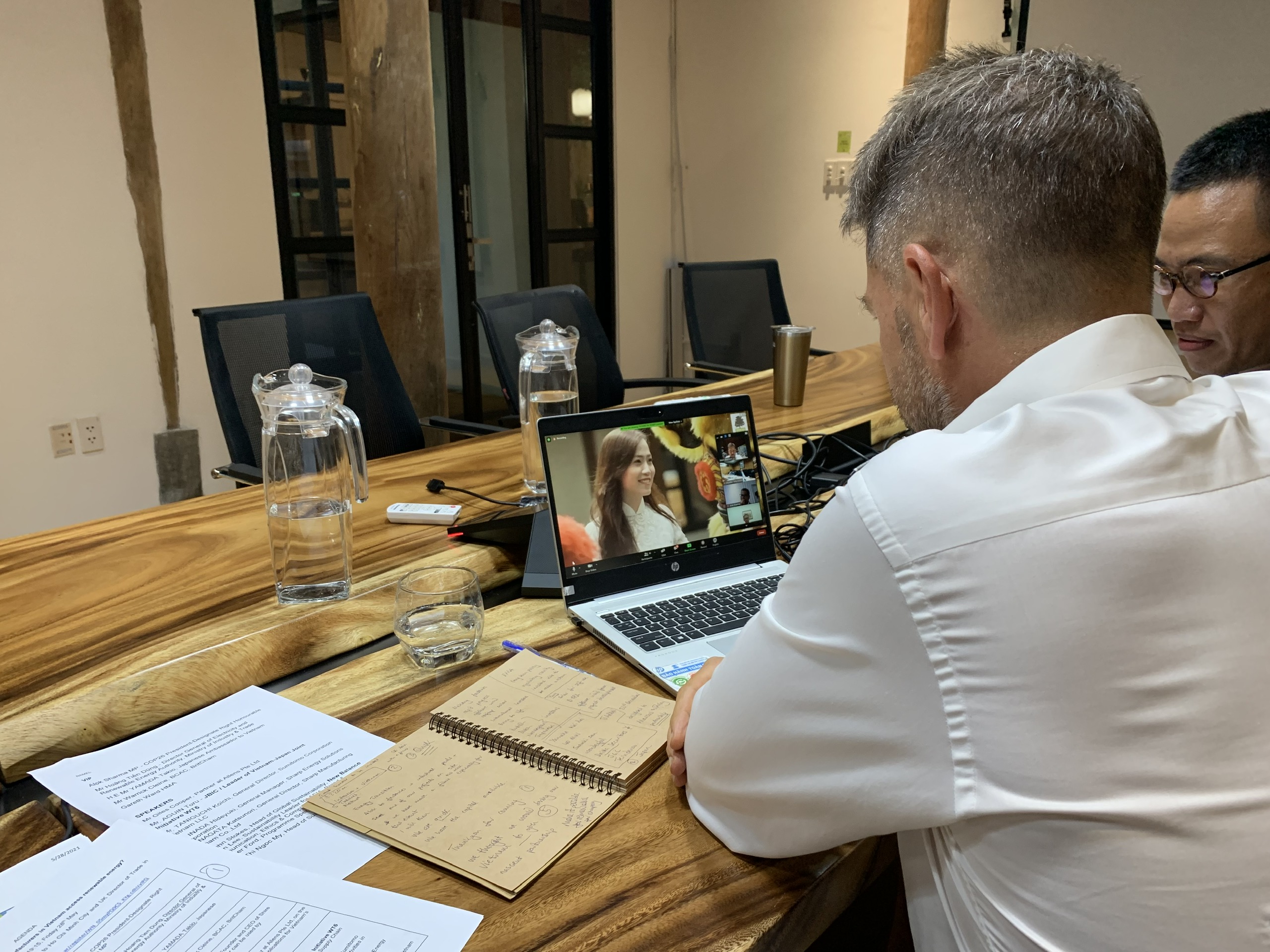 The event closed with testimonies and a panel discussion featuring SOI and other members of the RE100, including Bitis, New Balance, 3M, H&M and Heineken. Together, these companies demonstrated their continued commitment to renewable energy and making positive changes to their manufacturing processes in Vietnam and globally.
-END-
RE100
The RE100 initiative brings together the world's most influential businesses committed to utilising 100% renewable energy across their operations. RE100 member companies have committed to matching 100% of the electricity used across their global operations with electricity produced from renewable sources, by 2050 at the latest. Many RE100 companies are setting much earlier targets. Last year, 42% of new RE100 members came from Asia-Pacific.
COP26
In November 2021, the UK will host the UN climate change conference COP26 in Glasgow with our partner, Italy. This will provide an opportunity for the world to come together and commit to more global action to cut emissions so that the Paris Agreement target, to limit the rise in global temperatures to under 1.5 degrees, is met. Our fair and inclusive UK Presidency will bring governments, business and civil society together to accelerate progress in five key areas: Adaptation and resilience, Nature, Energy, Transport, and Finance
About Shire Oak International
Established in 2002, Shire Oak International (SOI) is a leading UK-based developer and financier of large-scale renewable energy projects in developing countries and emerging economies. Our core mission is to be a global pathfinder in devising, implementing, and spreading renewable energy solutions to drive transformational change in the rate of adoption of green energy in the developing world. 
In 2020 alone, our team completed 25 projects with the total solar capacity of 52 MWp in Vietnam. We aim to develop a total pipeline of 720 projects spanning the length of the country valued at over USD 1.9 billion.
Our two offices in Ho-Chi-Minh-City and Hanoi are developing projects in more than 45 provinces. To date, we have developed over 33 solar farms independently, while we have put teams on the ground to establish projects in Colombia, Indonesia, Irag, South Africa, Việt Nam and Zimbabwe.
Website: www.shireoakinternational.asia 
Address: 112/11 & 112/13 Kim Son Compound, Nguyen Van Huong Street, Thao Dien Ward, District 2, Ho Chi Minh City, Vietnam
Supporting local communities in all of our operational regions is a key part of SOI's work. In Vietnam, we are proud to support Change.vn's campaign to end wildlife consumption, which you can find out more about here: 
https://pledge4wildlife.org/en/ 
Press Contact: 
Bui An Son
Head of Marketing & PR at Shire Oak International
Telephone: +84 28 3620 1286
Mobile: +84 909 300 803