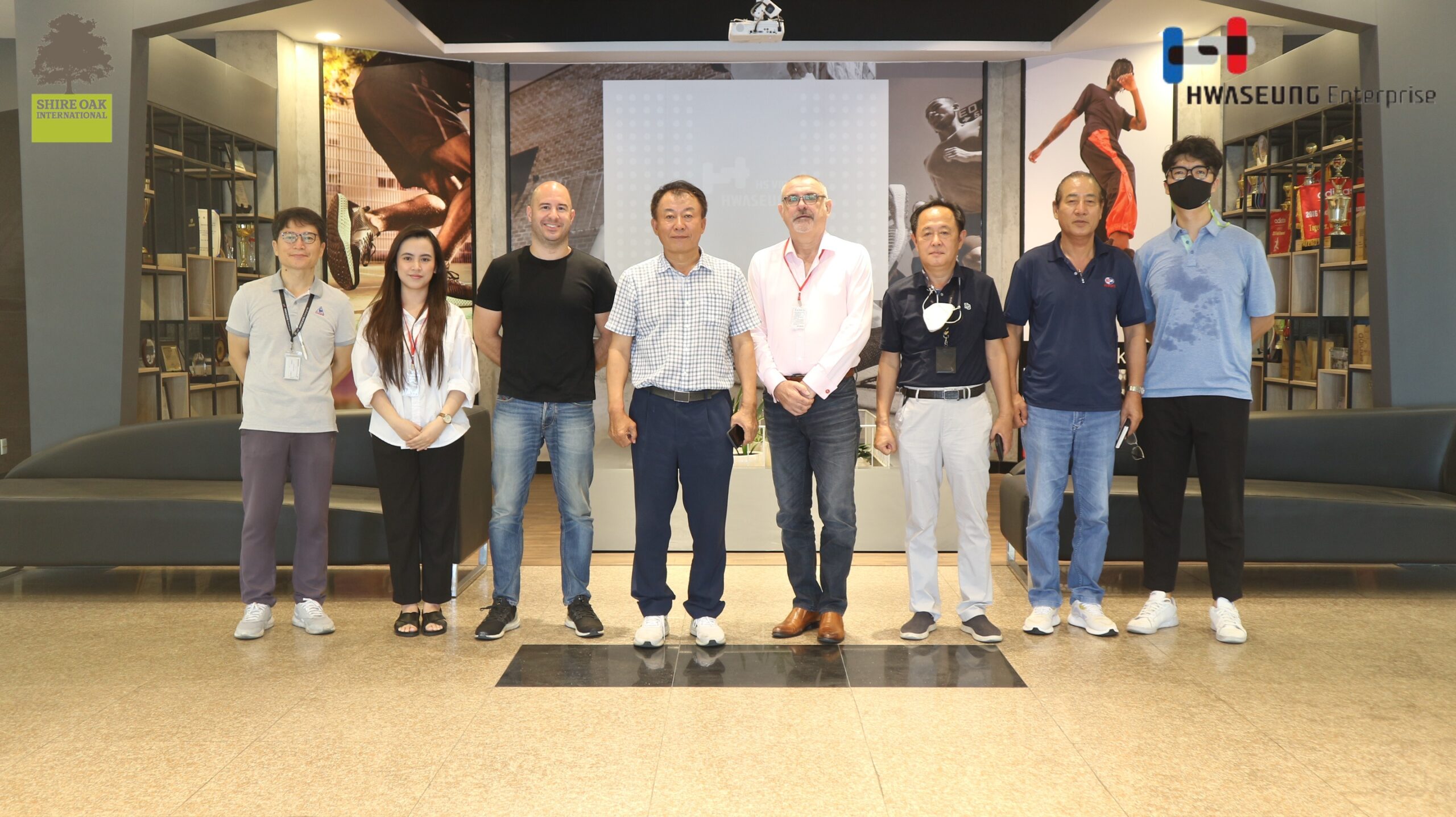 HCMC – HWASEUNG Enterprise, a South Korean footwear, headwear and apparel producer, has signed a series of Solar Rooftop Power Purchase Agreements (PPAs) with Shire Oak International in Vietnam to reduce carbon emissions and accelerate renewable energy in Southeast Asia.
HWASEUNG has partnered with Shire Oak International, a unit of Shire Oak Energy, a UK developer of tidal power and solar power, to install and operate the first four photovoltaic (PV) plants with annual output of 18 GWh.
The four PPAs are just the beginning of an extensive plan to install solar rooftop PV systems across all existing and new facilities operated by HWASEUNG Enterprise worldwide in the near future.
"We promise to take the lead in preserving the global environment by striving to change our mindset. Solar PV systems play a vital part," says Michael Allicino, COO at HWASEUNG Enterprises.
Mark Shorrock, CEO at Shire Oak International, said, "Rooftop solar is a quick and effective first step solution for global manufacturers operating in coal-intense countries. The carbon intensity in Vietnam is four times higher than that of our home country, the UK. By switching to solar power, HWASEUNG has an incredibly positive impact."
The initiative and partnership build on HWASEUNG's pledge to contribute to decarbonization by reducing the use of fossil fuels in power generation by harnessing renewable energy sources.
Solar Rooftop PV is only one of HWASEUNG's many decarbonization initiatives worldwide. In addition, the company is implementing a comprehensive energy efficiency program at its over 25 facilities, participating in off-site PPA programs, transitioning from coal and gas to low-carbon alternatives, and building new factories and facilities in accordance with green building standard LEED.
"When we can reduce climate impact while saving long-term operational costs, it is an easy business decision. At the same time, we contribute, in a meaningful way, to the development of renewable energy in Asia," says HWASEUNG's Strategic Advisor Hugh Hamill.
Through the PPAs, HWASEUNG Enterprise is putting action behind its commitment to the UNFCCC Fashion Charter of 50% absolute carbon emission reduction by 2030.
Source: https://english.thesaigontimes.vn/s-korean-firm-joins-hands-with-shire-oak-international-to-accelerate-renewable-energy/