(PLVN) – Although solar power is thriving in Vietnam in recent years, the current law still lacks specific standards and regulations to handle solar power waste.
The booming of Rooftop Solar
Rooftop solar has been the trend in Vietnam in the past two years. Vietnam Electricity (EVN) announced that, as of the beginning of September 23, 2020, the whole country had a total of 51,769 rooftop solar power systems with a total capacity of 1,355 MWp installed and commissioning. With these numbers, Vietnam is currently overtaking Thailand to become the most potential solar power market in Southeast Asia.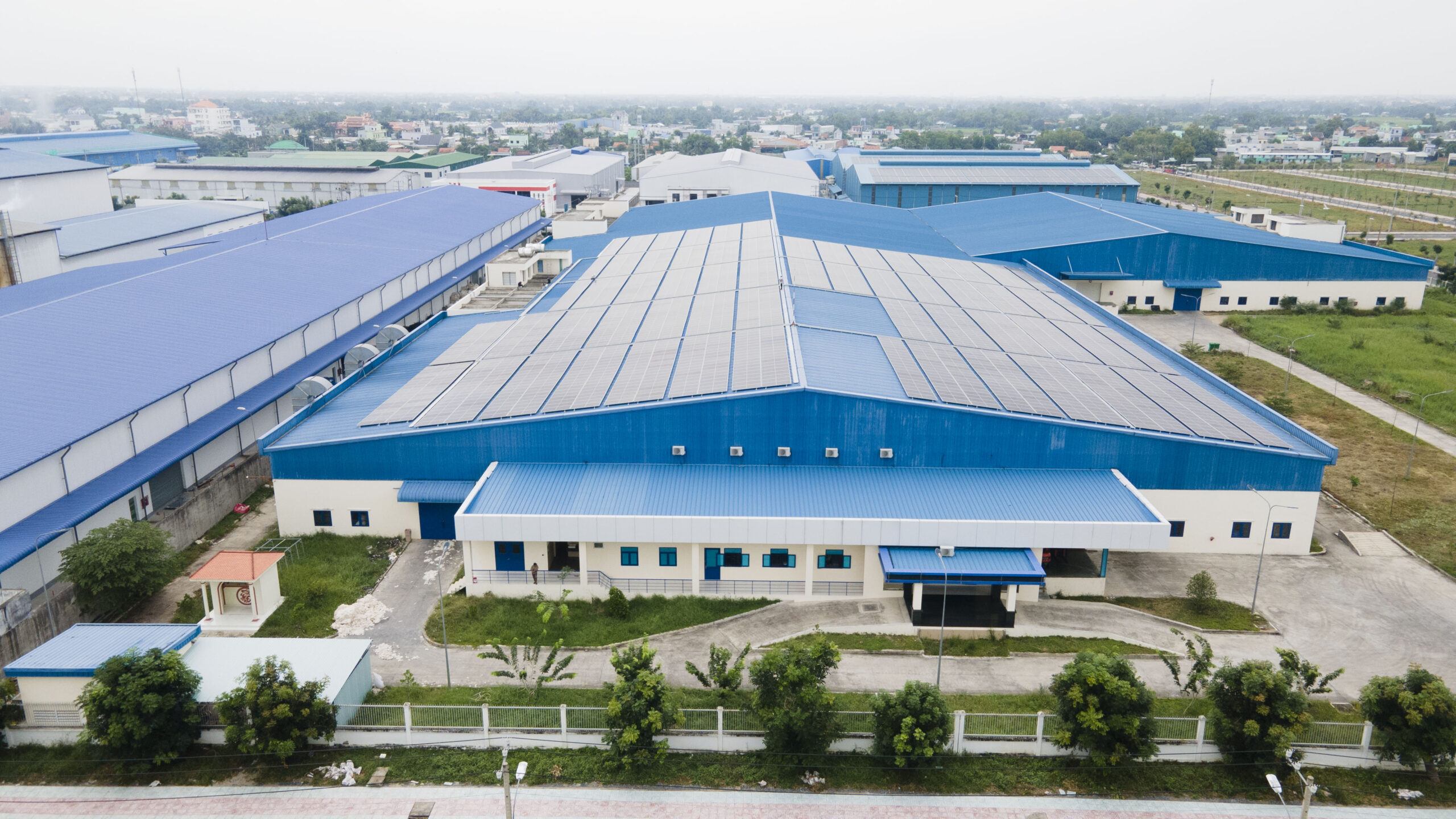 Mr. Son Bui – Marketing & PR Director at Shire Oak International – a solar investment and development company in Vietnam that has a portfolio of more than 720 solar PV projects in Vietnam, stated: "When installing the panels when the sun is on the roof, they convert the solar energy into electricity in a completely quiet way and without releasing it.
Solar power is a green, clean energy source that reduces CO2 emissions causing the greenhouse effect. Within 30 years, the benefit of installing a 1 MW solar power system is equivalent to planting 120,000 trees ".
In terms of use benefits, solar power contributes to limiting the development of polluting thermal power plants, contributing to protecting the natural environment. On the other hand, the roof is insulated with a solar panel system that also helps to reduce heat for the installed facility. In addition, the development of rooftop solar power contributes to reducing the pressure on the grid load, saving transmission line development costs …
Besides, when compared to the South, the North in general and Hanoi, in particular, have lower sun hours a year. However, compared to the UK, which has a much lower number of sunny hours in the year than the North, but solar energy is still growing strongly here. Therefore, the development of solar power in the North still has great potential even when the natural conditions are not ideal.
On the other hand, the composition of a solar panel includes 76% glass, 10% plastic, 8% aluminium, 5% silicon, 1% metal. In theory, these materials are 100% completely recyclable and cause no harm to the environment.
An investor's responsibilities
Solar power waste is becoming a serious problem in many developed countries today. For example, solar power started "booming" in Australia since 2009, up to now many solar panels have stopped working. The environmental experts in this country predict that EIA waste will increase sharply from 2025.
By the year 2050, it is expected that the amount of EIA waste in this country can reach 1,500 thousand tons. In other words, expired solar panels will create a "mountain" of hazardous waste in the country over the next few decades, if not disposed of early. It is known that solar battery life can last up to 30 years, currently, solar battery recycling technology is developing strongly in European countries due to large and stable input material.
And Vietnam is still in the development stage of solar power, so the supply is unstable for a modern recycling line. Moreover, the current law still lacks specific standards and regulations for the treatment of solar power waste, as well as supportive policies and initiatives to promote the development of reusable industries. , reconditioning, recycling of solar panels.
According to TS. Ha Dang Son, Director of the Center for Research on Energy and Green Growth (CEGR): "From 2018 to 2020, the government introduced policies to support the SU project for the reasons of dispersing and reducing the load. However, in reality, there are many shortcomings, some localities, investors and individuals have abused and distorted this policy ".
On the other hand, even with specific guidelines for recycling expired solar cells, there is another major challenge. It is the disposal of old, damaged, expired batteries to landfills that will cost less and take precedence, if the landfills are still allowed to accept all types of waste.
Thus, creating a circular economy for solar energy waste will require a strong commitment from policymakers, lawmakers and enforcement authorities. law. Earlier this year, the Prime Minister decided to assign the Ministry of Science and Technology to research and develop a system of standards and standards for photovoltaic panels as well as a plan to handle the panels after the project expires.
Minister of Industry and Trade Tran Tuan Anh also said that now all investors are responsible for handling photovoltaic panels. According to Mr. Son Bui, Shire Oak International and many other solar development companies are also developing research teams applying this advanced recycling technology in Vietnam. When the market demand is large enough, the recycling plants become a huge investment opportunity.
Source: Báo Pháp Luật