Hanoi, June 24th, Vietnam Institute of Meteorology, Hydrology and Climate Change (the Ministry of Natural Resources and Environment) in collaboration with the World Wide Fund for Nature (WWF) in Vietnam held an online seminar "Contribution to Green Growth Strategy (GGS) and Nationally Determined Contribution (NDC)".
In the workshop, stakeholders' opportunities was pointed out regarding their participations in the implementation plan of GGS, NDC as well as related policies to enhance their commitments to reduce greenhouse gas emissions (Net Zero).
At the workshop, a report on Contribution to GGS and NDC jointly done by World Wide Fund for Nature Vietnam (WWF-Vietnam) and Vietnam Institute of Meteorology, Hydrology and Climate Change shown that global climate change was causing about 1.6 trillion dollars in damage per year and this number was likely to increase to more than 4,000 billion USD in 2030.
The negative impacts of climate change on Vietnam are undeniable. According to Assoc. Dr. Huynh Thi Lan Huong, Deputy Director of Vietnam Institute of Meteorology, Hydrology and Climate Change, in recent years, the scenarios of climate change and sea level rise in Vietnam have been continuously updated, providing us latest information on changes in signs and trends in the past years and forecast climate change and sea level rise in the 21st century in Vietnam.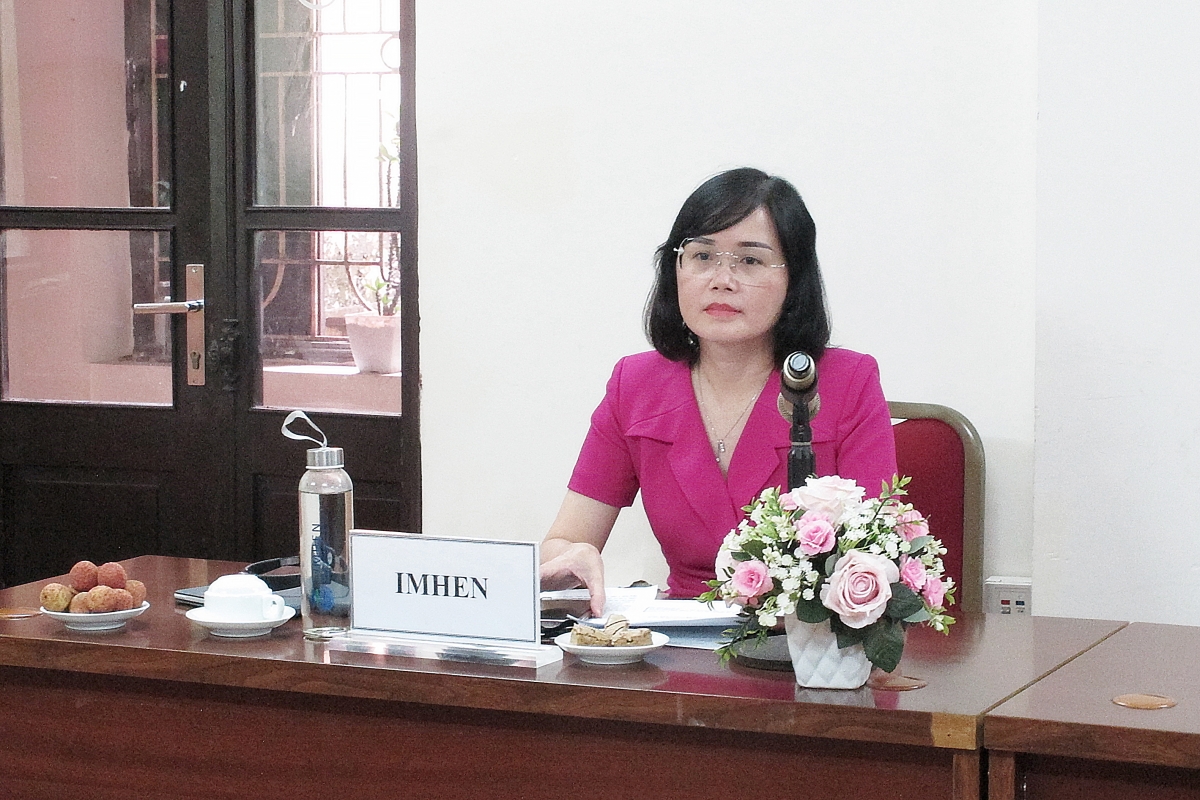 The 2016 scenario had shown that temperature, rainfall, typhoons tend to increase in scales. If sea level rises by 100 cm and there are no solutions towards such problem, about 16.8% of the Red River Delta area, 1.5% of the central coastal provinces from Thanh Hoa to Binh Thuan, 17.8 % of Ho Chi Minh City and 38.9% of the Mekong Delta are at high risk of flooding. This trend was continued to be alarmed in the 2020 update scenario.
To reduce damage and effectively respond to climate change challenges, limit global warming goal was set out at The Paris Agreement. In detail, the goal is to limit global warming below 2 degrees Celsius, surface temperature to 1.5 degrees Celsius compared to pre-industrial level.
By February 2021, 124 countries have pledged net zero emissions targets.
As of June 2021, there have been 3,067 businesses, 733 cities, 173 investment funds, 31 regions, 624 universities, 37 medical institutions committed to Net Zero.
At the workshop, the representative of the Ministry of Planning and Investment updated the development process of Vietnam's GGS for the period of 2021 – 2030, with a vision to 2050. They planned to submit the plan to the Prime Minister by the end of June. The representative of Vietnam Institute of Meteorology, Hydrology and Climate Change also shared the contents of Vietnam's NDC implementation plan updated with 2020 climate change and sea level rise scenario.
Discussing these contents, the participants talked about domestic and foreign partners' opportunities to participate in the implementation of the GGS and NDC. Vietnam Alliance for Climate Action (Vietnam Alliance for Climate Action). VCCA) includes a multi-stakeholder partnership network of businesses, NGOs, nonprofits, financial providers, the consumer community, research agencies, technical assistance, and associations operating in the field of sustainable energy, green development, and response to climate change in Vietnam.
With the cooperation of renewable energy investors and developers like Shire Oak International, Vietnam may possess a balanced energy mix – gradually decreasing the market share of electricity generated from fossil fuel.
Many people argue that Vietnam can integrate long-term goals to achieve net zero emissions into the GGS with specific solutions for each industry and field, especially the private sector. With its strengths in policy research, representatives of VCCA and Vietnam Institute of Meteorology, Hydrology and Environment stated their willingness to support ministries/sectors, localities and businesses in conducting studies and assessments on the formulation and implementation of the roadmap/ Green growth and carbon neutral scenario, Net Zero, providing reference data for decision makers and policymakers.
Also, they will develop and implement communication projects and raise public awareness about green growth implementation; organize policy dialogue forums, share experiences, mobilize participation, support and recognize the support and contributions of international organizations, NGOs, commercial banks, private sector in implementing the GGS and NDC in Vietnam.
"The government needs to have strong political will and big ambitions to set a specific vision for a net zero emission target for Vietnam to keep up with the world trend. This vision will be the basis for building roadmaps, scenarios and solutions to achieve the larger goal of Net Zero" – Dr. Ben Rawson, Conservation and Development Program Director, WWF-Vietnam emphasized.
Source: VOV