The solution we offer is a combination of a myriad of technologies. They are large scale solar rooftops, energy efficiency, energy storage, demand response, ancillary services, etc. With Shire Oak International's long history of developing large-scale solar projects in the UK, we can take knowledge from this electricity market and transfer it here to Vietnam to support the acceleration of the decarbonisation process.
That is the firm position Mr. Mike Edge, our Chief Financial Officer took at Vietnam Clean Growth 2022 organized by the British Consulate General in Ho Chi Minh City, in partnership with the BritCham Sustainability Working Group.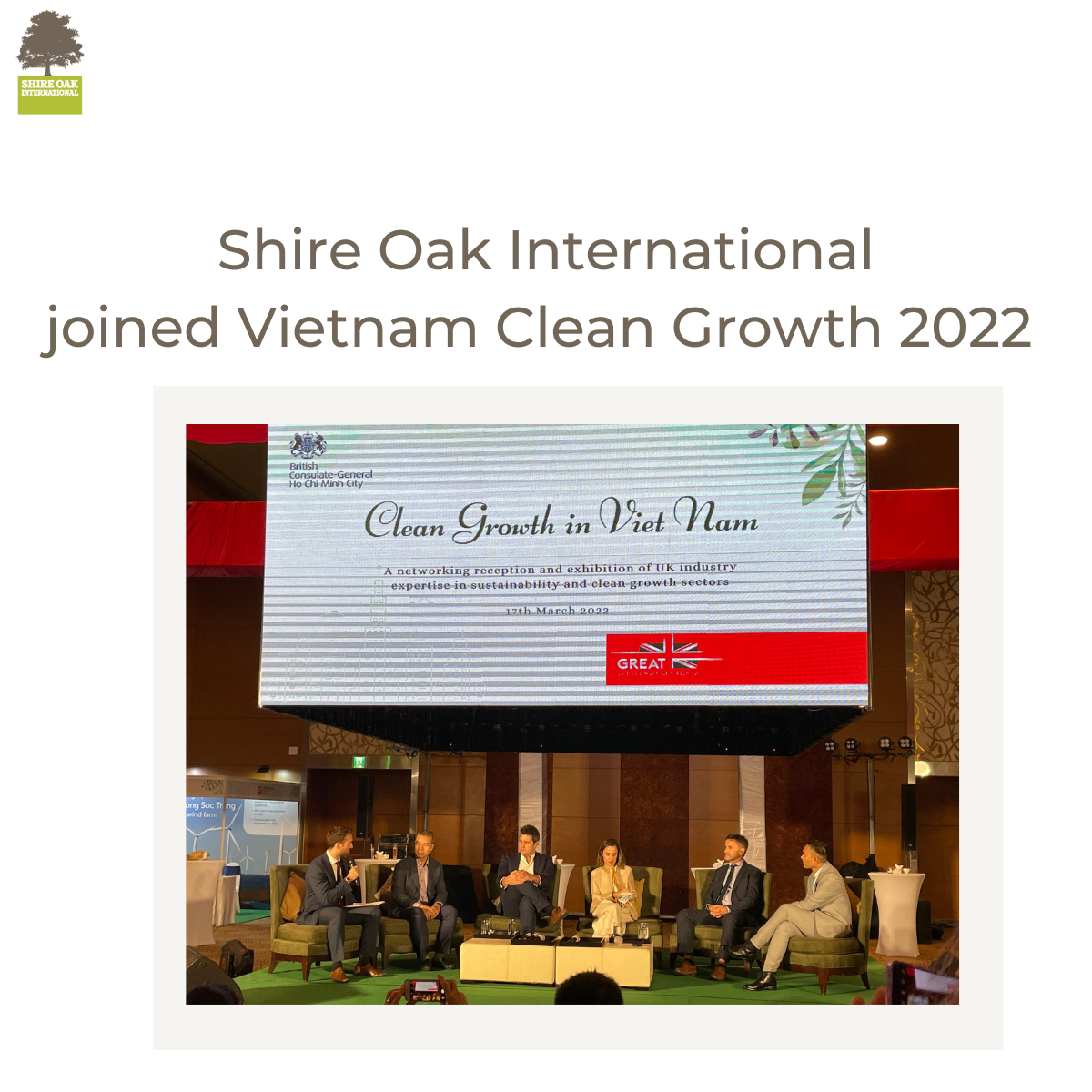 This was a networking event and an exhibition of UK industry expertise in clean growth sectors. The event showcased how UK private sector expertise can be effectively mobilised across key sectors, to enable Vietnam's net-zero and decarbonisation aims. There was a panel discussion exploring how UK industry solutions can be deployed to enable a 2050 net-zero target.
Joining the panel discussions, Mr. Mike Edge , Shire Oak International Chief Investment Officer was the guest speaker at the session: "What businesses are doing to enable clean growth in Vietnam" together with other companies such as Benoy, HSBC, Kingspan, Unilever.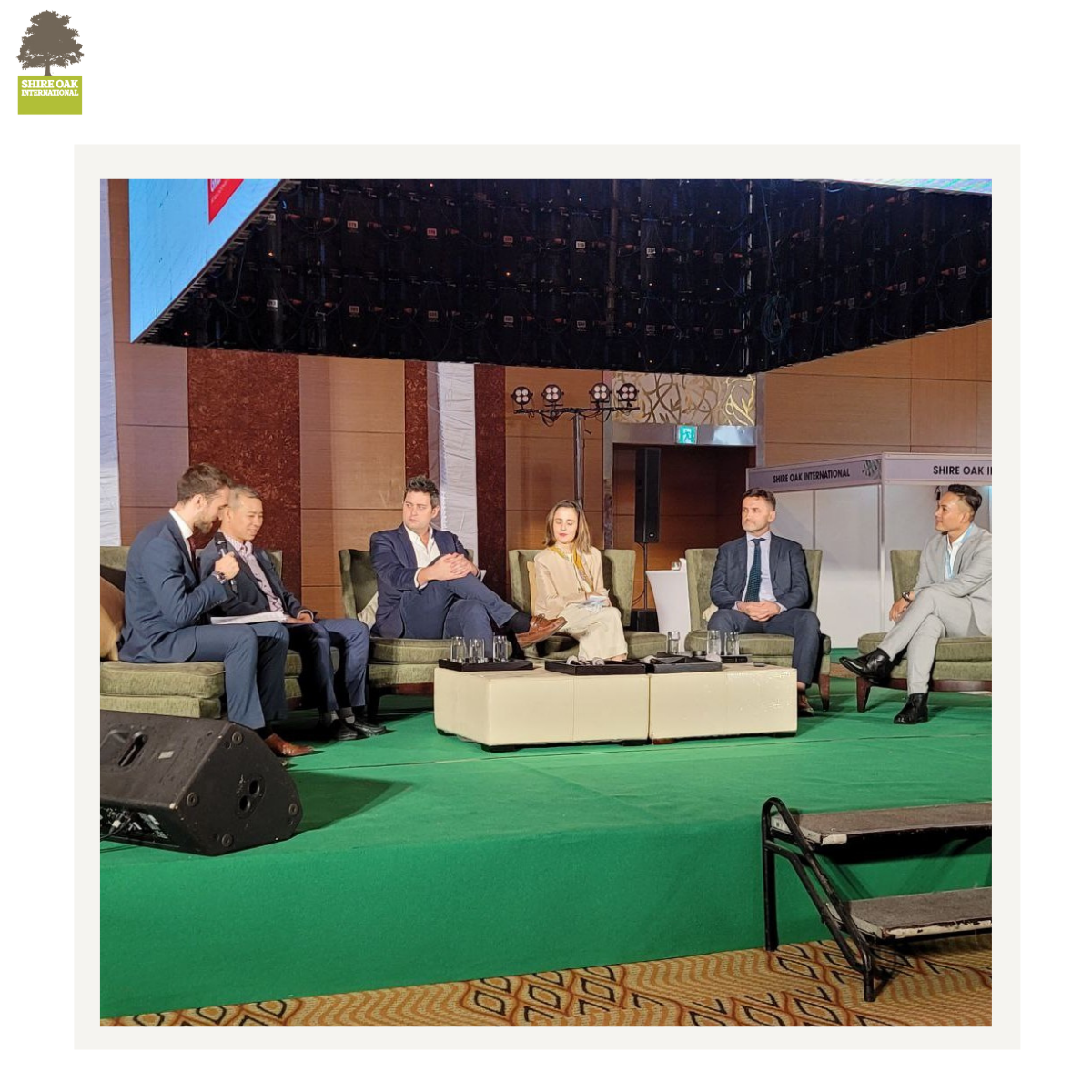 He stated: "Shire Oak International comes from a history of developing large-scale projects in the UK, having successfully developed about 100 MW. In 2018, we looked towards Asia to see where that expertise, the financing links, and knowledge that we gained could be deployed in order to maximize the decarbonisation of the global economy. And Vietnam was an obvious face to start patching.
Now, in Vietnam, we have around 30 rooftop solar projects. We're currently in the process of deploying further 120 million US dollars of equity funding to springboard another 200 MW of rooftop projects. Rooftop solar in Vietnam is quite an obvious choice despite the fact that things have become slightly more complex in recent months.
Our systems provide low-cost, low carbon, renewable electricity to factories. With our solution, businesses in the manufacturing sector can reduce their costs and increase their margins. Besides, we also serve the green credentials on all those manufacturers. Those kinds of things are becoming increasingly important, particularly if those manufacturers are to be a part of the global big brand community. They are essential attributes to have.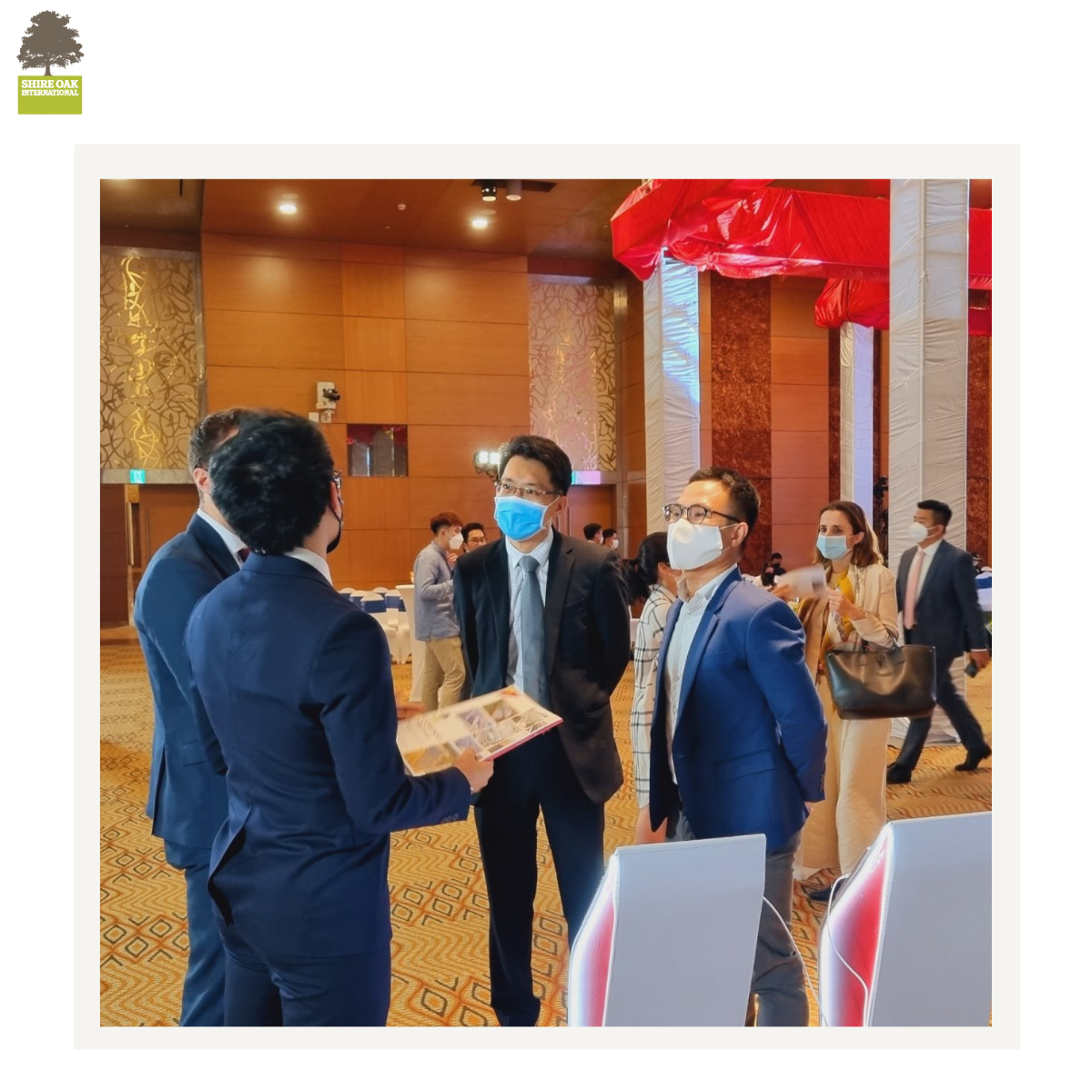 The renewable sector in Vietnam accelerates at a pace that those of us who worked in the UK sector certainly have been fairly surprising given how quickly things move forward. So I think developers, financiers, and investors need to keep up with that pace.
But let's be clear that the solution is not in one technology or one product. It's a myriad of technologies that complemented each other, for example, offshore wind, large-scale solar rooftop, energy efficiency, energy storage, demand response, ancillary services, etc. With Shire Oak International's long history of developing large-scale solar projects in the UK, we can take knowledge from this electricity market and transfer it here to Vietnam to support the acceleration of the decarbonisation process."