Shire Oak International and Searefico Corporation agree on jointly developing renewable projects.  
At 4 pm on Thursday the 17th of March 2022, the Strategic Cooperation Signing Ceremony between Searefico Corporation and Shire Oak International took place at the Searefico office.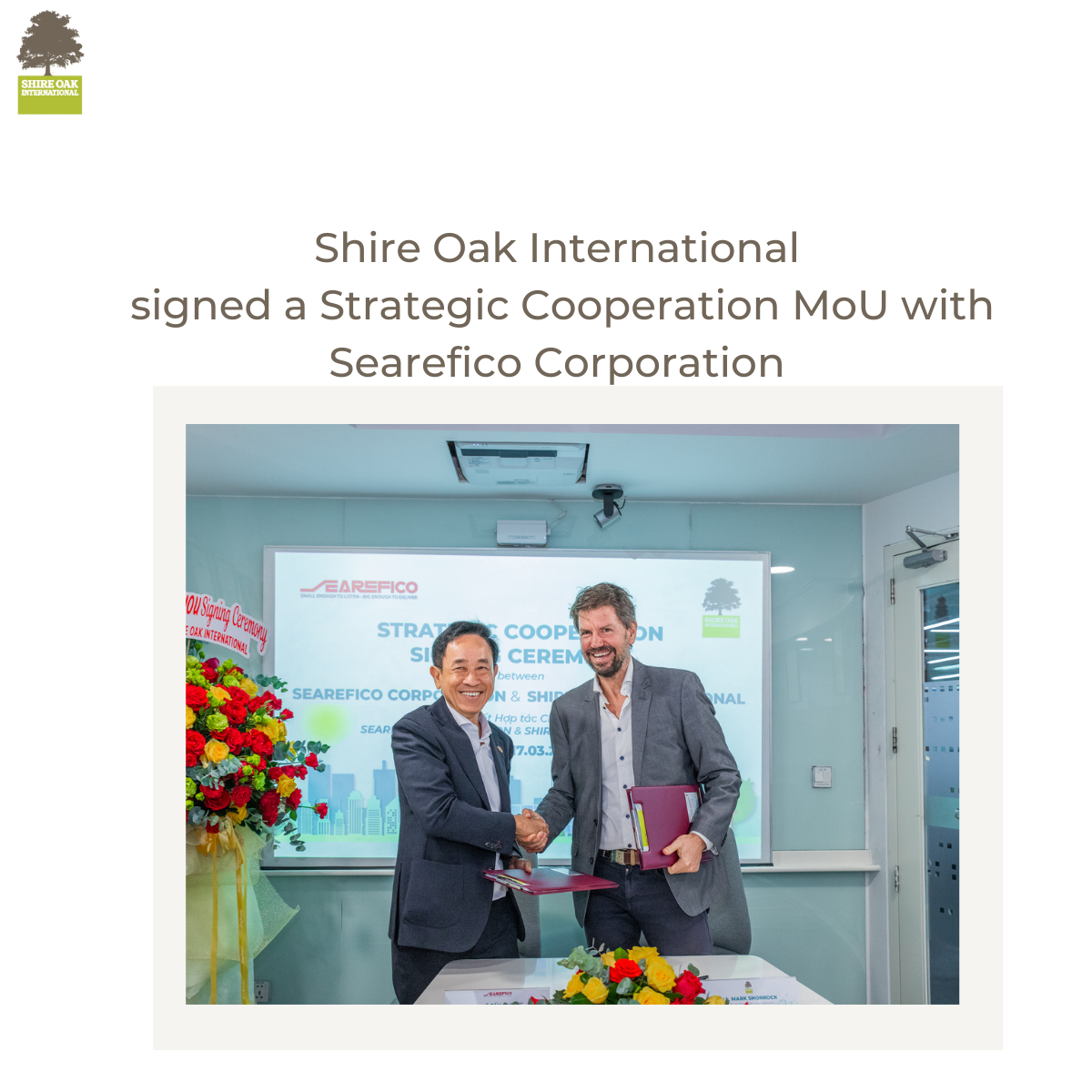 Witnessing and participating in the ceremony are members of the board of management and people involved directly in the project from both the companies. 
Searefico Corporation and Shire Oak International intend to co-operate to jointly develop the types of rooftop solar projects including new build rooftop solar systems on industrial buildings, rooftop solar systems that are already existing or under construction to be taken over from its owners, onshore wind farm projects that are in late-stage or final stage of development, offshore wind farm projects that are to be developed, invest in power distribution networks.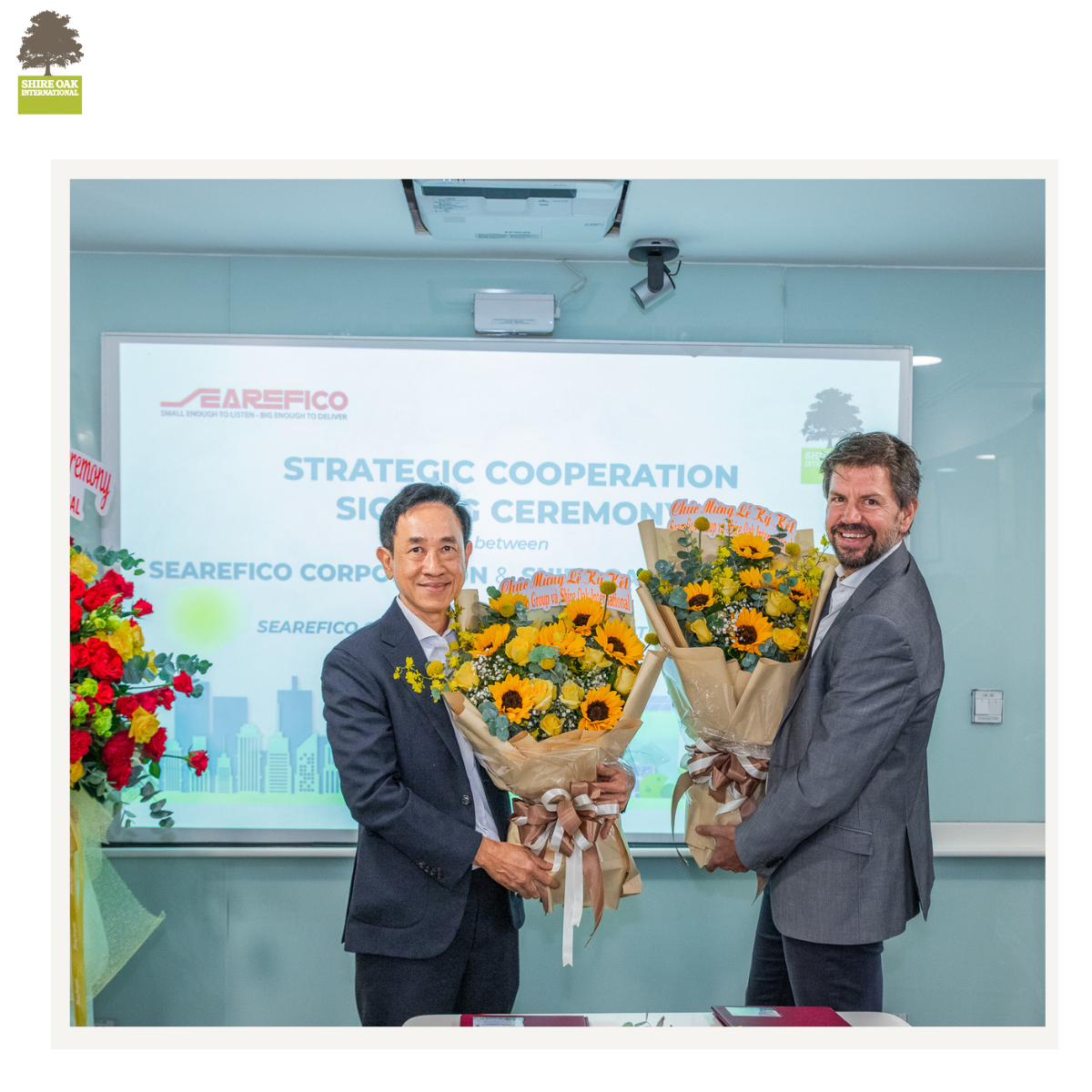 Searefico will introduce all potential projects for investment in and/or development to Shire Oak International. For all such projects, Searefico will be engaged as EPC contractor by Shire Oak International. 
Speaking of the partnership, Mr. Mark Shorrock stated: "It is wonderful to see potential cooperation between Searefico Corporation and Shire Oak International. The wisdom of the generation like the Searefico team together with the dynamism of Vietnam is transforming this country from a country with coal power stations to a country leading the renewable trend. At COP26, Prime Minister Pham Minh Chinh made a bold statement that Vietnam committed to being zero-carbon ahead of the rest of Asia. This determination created a transformational opportunity for a company like Searefico and a company like Shire Oak International. We can come along, showing the Prime Minister how we do it. We can work together to raise FDI funds while Searefico can bring all the amazing potential clients.  
Apart from the profits, I want to address the positive impact we can come together to create. I understand that Searefico empowers its people to make a positive change under the principles of sustainable development on a constant basis. In addition, giving back to society is also in Searefico's DNA. During Covid-19, Searefico did the zero-Dong supermarket donations. It is lovely to see all that free flow of energy positive energy which is in line with Shire Oak International's values.  
I have great confidence in our cooperation which will create positive impacts on Vietnam, Asia, and the world." 
Mr. Le Tan Phuoc, Chairman of Searefico Group shared: "Our government made a strong commitment about the transition to renewable energy. When it comes to renewable energy, Vietnam is among the top 10 fast-growing countries. In just 3 years, solar energy has gone from making up 0% to 24% of the total shared electricity. Indeed, Vietnam is contributing to a greener planet.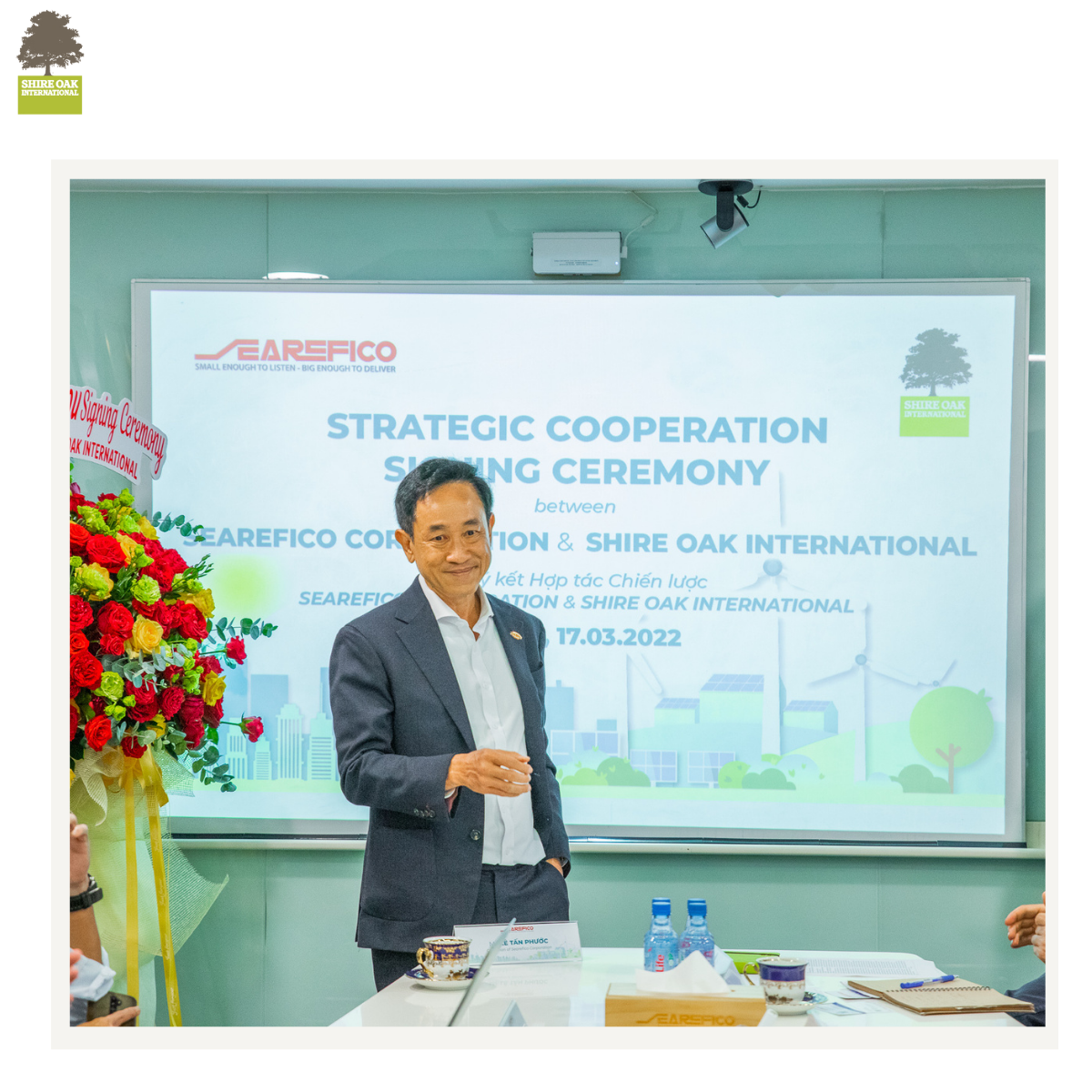 Today is an important day. I hope we can have the first pilot plan soon and broaden our cooperative activities in the near future."  
 About Shire Oak International 
Shire Oak International is a division of Shire Oak Energy, a UK developer of tidal power and solar power. Founder Mark Shorrock is a highly experienced renewable energy investor and developer, having established pioneering companies Wind Energy and Low Carbon in the UK. The Shire Oak team boasts a combined track record of over 1,000 MWp of solar energy delivered to date, including, at the time, the UK's largest solar farm at West Raynham Airfield. 
Shire Oak International is currently developing just over 3,600MW of projects across the Middle East, Southeast Asia, Southern Africa, and Latin America, delivering utility-scale fields and rooftop solar. 
Supporting local communities in all our operational regions is a key part of Shire Oak International's work. Shire Oak is dedicating 1% of our own annual turnover in Vietnam to safeguarding its natural heritage. For every project we build, 1% of project costs are dedicated to protecting Vietnam's nature. For every VND of revenue that the projects generate by selling power to factories over their lifecycles, we dedicate 1% of those monies to nature. 
For editorial use free of charge.  
About Searefico Corporation
Searefico Group is a Vietnam-based company having 40+ years of experience in the field of industrial refrigeration and 30+ years of experience in the field of construction electro-mechanics. Its product lines include Mechanical & Electrical, industrial refrigeration, panel, and smart warehouse.
In the near future, the company is developing in a sustainable direction with the vision of becoming a leading company in the engineering and technology sector.
For media contact
Son Bui, Director of Marketing & PR
Mobile: +8490 930 0803
Email: son.bui@shireoakinternational.com